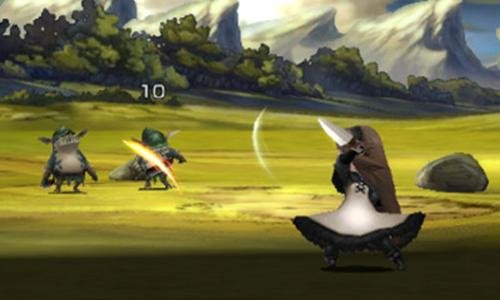 Bravely Default - NINTENDO eShop Code (3DS/EU/Digital Download Code)
About Bravely Default - NINTENDO eShop Code
Square Enix's highly-acclaimed fantasy RPG brings deep, strategic combat to the Nintendo 3DS system in an ambitious game that bolsters its turn-based combat with a compelling new risk/reward system RPG fans will obsess over. Explore Luxendarc as Tiz and other memorable characters on a visually stunning quest to restore balance to the world.
Hand-drawn 3D backgrounds and a rousing score bring Luxendarc to life. Enter a brave new world of turn-based combat! Time your turns tactically and turn the tides in your favor with the new Brave and Default system. Flex your strategic muscle by combining more than twenty jobs with hundreds of different abilities. Summon friend's characters to fight by your side, or borrow their abilities. Recruit citizens with the StreetPass feature to rebuild Tiz's destroyed village. Be part of the community in this fresh take on the single player RPG!
A unique, innovative twist on turn-based combat. Complex, lovable characters in a top-tier RPG. Time your turns tactically with the new Brave and Default system. Summon your friend's characters to fight by your side, or borrow their abilities. Form flexible strategies by combining 20+ jobs with hundreds of abilities. Acquire StreetPass tags and use them to gain access to powerful equipment and items in-game. Evocative music and gorgeous hand-drawn watercolor backgrounds with 3D elements.
Bravely Default is a classic style RPG for the modern era, and proof that you don't need to go too far from what made the RPG genre great to have fun. With a fresh new world, loveable characters, and a classic battle system, there's something in this game for everyone.
That doesn't mean there's nothing new, oh no, there's plenty. There's many ways to play and level up your characters. You can use the help of other real life players to get things done, and much more. So step into the world of Bravely Default, you won't regret it.