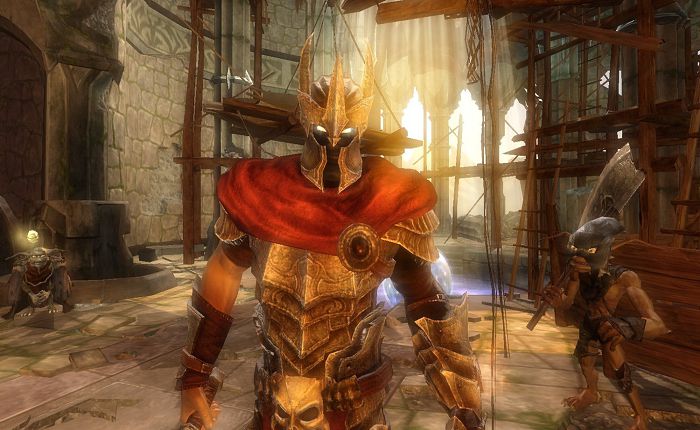 Overlord Ultimate Evil Collection (PC)
Discover evil in you! With the Overlord: Ultimate Evil Collection all previous Overlord Games and their expansions are united in one collection! In groundbreaking comic style you will be encouraged to have fun, to do evil and thus also indicate!

In Overlord you command your you loyal and profoundly evil servants to hail down infinite mischief to a total Twisted Fairytale. For this you summon increasingly servants conquer fortresses and lets them plunder villages and towns. With the obtained gold you forge powerful equipment and develop your lackeys to your ideas further. With their help you subjectest the population, taking prisoners and beutest them. Your sacrifices are good citizens and their surprisingly good combustible villages and towns, as well as the glorious army of the kingdom.

In the enlargement Raising Hell you go up with your army of monsters through portals in five new levels and defeat there the renegades and the fallen heroes in order to secure for all time Get the autocracy as the ultimate evil.
In the sequel, Overlord 2, the last Overlord was defeated. You return and seizes power again to you. Here you support a variety of new features, so you can now also use war machine, use mounts and healed and let revive thy subjects.

Fellowship of Evil tells an epic new adventure steeped in black humor, which is about four Höllenghulen. These undead minions of evil were revived in the absence of a genuine Overlords to return evil in the world that was conquered by the forces of good. Together with up to three friends you doing in co-op the peaceful inhabitants of the world's life hell. Enriched with funny fight scenes and a fiendish plot to you soon becomes clear: In this world there is good to be evil!