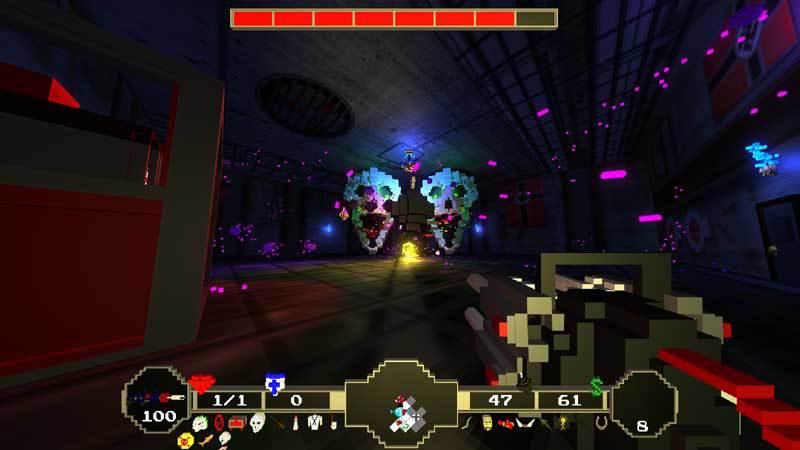 Paranautical Activity - Deluxe Atonement Edition
NOTICE : Activation key must be used on a valid Steam account. Requires internet connection.
The Deluxe Atonement Edition
---
Developer footage & commentary, from prototype to pre alpha to full release!


The Seafarers Guide - A pro guide with a nautical twist. Consult the pro guide to become the leanest, baddest, mostest bestest Paranautical Activity player you can be.


1 new level type, 1 new weapon and 1 new item.


Wallpapers baby!
ABOUT THE GAME
---
She's back! Paranautical Activity combines the classic FPS action of games like Doom and Quake, with the randomness and difficulty of modern roguelikes like Binding of Isaac and Spelunky.
KEY FEATURES
---
Unique FPS/Roguelike combination


Procedurally generated levels


Impossibly fast gameplay


Hidden levels


Over 100 items


40+ enemies


Ridiculous bosses


Kick ass Dubstep soundtrack
SYSTEM REQUIREMENTS
---
Windows Minimum:
OS : Windows XP or better
Processor : Intel P4/NetBurst Architecture or its AMD Equivalent (AMD K7)
Memory : 2GB RAM
Hard Drive : 300 MB d'espace libre
graphics : Intel GMA 950 or AMD Equivalent with OpenGL 1.2 Support
Sound : N/A
Mac OSX Minimum:
OS : Mac OS 10.5.8 or better
Processor : Intel P4/NetBurst Architecture or its AMD Equivalent (AMD K7)
Memory : 2GB RAM
Hard Drive : 300 MB d'espace libre
graphics : Intel GMA 950 or AMD Equivalent with OpenGL 1.2 Support
Sound : N/A
Linux Minimum:
OS : Any
Processor : Intel P4/NetBurst Architecture or its AMD Equivalent (AMD K7)
Memory : 2GB RAM
Hard Drive : 300 MB d'espace libre
graphics : Intel GMA 950 or AMD Equivalent with OpenGL 1.2 Support
Sound : N/A