PAYDAY 2: Armored Transport DLC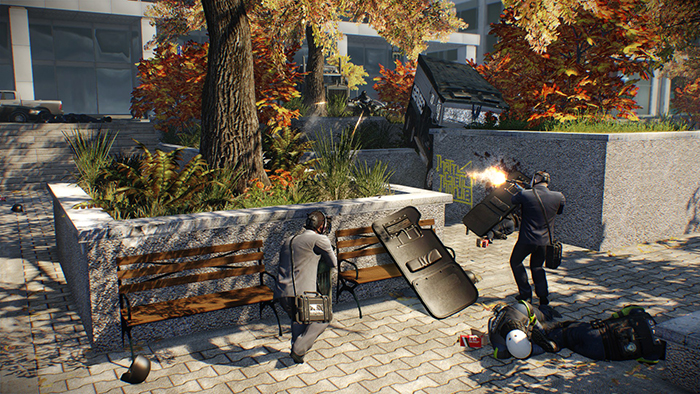 About This Game
PAYDAY 2 is an action-packed, four-player co-op shooter that once again lets gamers don the masks of the original PAYDAY crew - Dallas, Hoxton, Wolf and Chains - as they descend on Washington DC for an epic crime spree.
The new CRIMENET network offers a huge range of dynamic contracts, and players are free to choose anything from small-time convenience store hits or kidnappings, to big league cyber-crime or emptying out major bank vaults for that epic PAYDAY. While in DC, why not participate in the local community, and run a few political errands?
Up to four friends co-operate on the hits, and as the crew progresses the jobs become bigger, better and more rewarding. Along with earning more money and becoming a legendary criminal comes a new character customization and crafting system that lets crews build and customize their own guns and gear.
Rob Banks, Get Paid – Players must choose their crew carefully, because when the job goes down they will need the right mix of skills on their side.
CRIMENET – The dynamic contract database lets gamers pick and choose from available jobs by connecting with local contacts such as Vlad the Ukrainian, shady politician "The Elephant", and South American drug trafficker Hector, all with their own agenda and best interests in mind.
PAYDAY Gun Play and Mechanics on a New Level – Firing weapons and zip tying civilians never felt so good.
But be careful, PAYDAY 2 changes things up by making it so that no two crimes, even ones you've done before, will play out the same way. Through this, you'll have a fresh experience every time, and have the need to not only replay old modes, but give you the feeling of accomplishment when things go right regardless of the changes.
PAYDAY 2 Armored Transport DLC adds to the fun of the heist by giving you an all new class of robbery: Armored Cars. These things are full of valuables, and only a true team of robbers can get them. Then, if you're good enough, you can unlock a train robbery!