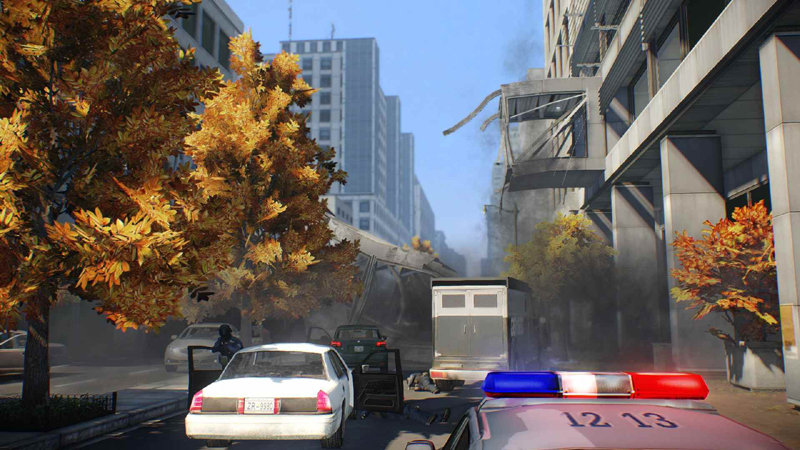 Payday 2 - The Armored Transport (DLC)
NOTICE: Requires the base game PAYDAY 2 in order to play. Activation key must be used on a valid Steam account, requires internet connection.
ABOUT THE GAME
---
PAYDAY 2 is an action-packed, four-player co-op shooter that once again lets gamers don the masks of the original PAYDAY crew - Dallas, Hoxton, Wolf and Chains - as they descend on Washington D.C. for an epic crime spree.
The ARMORED TRANSPORT DLC is the first DLC pack for PAYDAY 2 and lets players do every heisters dream ᄀᄚ robbing armored transports, full of valuables, right in the middle of Washington D.C.
Up to four friends co-operate on the heists, and as the crew progresses they have a chance to unlock an even more rewarding job ᄀᄚ doing a classic train robbery. New weapons, weapon modifications, masks, patterns and materials have been added to let players continue to build and customize their own guns and gear.
KEY FEATURES
---
2 new heists spread over 6 locations ᄀᄚ The players are offered two new heists spread over six different locations. Hit the armored transports downtown, in parks, underpasses, crossroads and in the harbor area of D.C. If the player is lucky, the robberies will lead to an even bigger reward ᄀᄚ doing a train robbery to secure a valuable military prototype.


3 new weapons of choice ᄀᄚ players can now enjoy three new weapons of mass heisting. For the stealth artist we have the charming Gruber Kurz pistol, Tanks will enjoy the agile Commando 553 Assault rifle and only a lunatic could love the classic Swedish K SMG. Together with over a dozen new weapon modifications, everyone will have something to play with.


4 new masks, patterns and materials ᄀᄚ Four new masks are added to the game, themed around four of the most famous American presidents. Combined with the all-new American themed patterns and materials, players will be able to cook up some pretty awesome looking mask designs. Bodhi would be proud.


New achievements, free community mask and more ᄀᄚ A dozen of new achievements are added for players to take care of. Those that join the Official PAYDAY 2 group on Steam will also receive another bonus item in the shape of a new hockey mask ᄀᄚ inspired from one of the best Heist flicks of all time. For those that work hard while robbing the armored transports, a curious Easter egg can be found.
SYSTEM REQUIREMENTS
---
Minimum:
Operating System: Windows XP SP3
Processor: 2 GHz Intel Dual Core Processor
Memory: 2GB RAM
Graphics: NVIDIA GeForce 8800/ATI Radeon HD 2600 (256 MB minimum)
DirectX?: 9.0c
Hard Drive: 20GB free hard disk space
Sound: DirectX 9.0c compatible
Recommended:
Operating System: Windows XP SP3/Vista/Windows 7/Windows 8
Processor: 2.3 GHz Intel Quad Core Processor
Memory: 3GB RAM
Graphics: NVIDIA GeForce GTX560/ATI Radeon HD 5850 (512 MB minimum)
DirectX?: 9.0c
Hard Drive: 20GB free hard disk space
Sound: DirectX 9.0c compatible
---
PAYDAY 2 is a trademark of Starbreeze AB. All other trademarks are properties of their respective owners. Developed by OVERKILL - a Starbreeze Studio and published by 505 Games. All rights reserved.