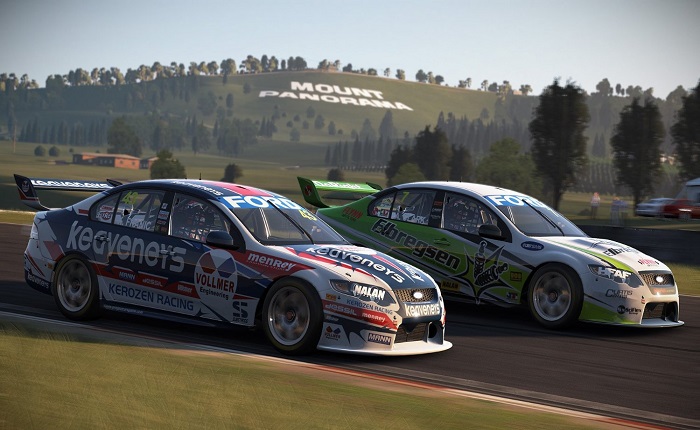 Project Cars Game of the Year Edition (PC)
Availability

Out of Stock
Game of the Year Edition :
Featuring all the elements that made the original core experience a runaway success, the Game of the Year Edition will add even more to what is already the definitive racing sim:
​
An additional 50+ cars (125 total)

4 tracks (35 unique locations, 100+ layouts total)

60+ community-created liveries

500+ features and improvements that have been added since launch
In addition, the Game Of The Year Edition will feature two distinctive and exclusive items:
The iconic Nurburgring Combined Nordschieife + GP circuit

Two Project CARS exclusive vehicles from Pagani – the Zonda Revolucion and Huayra BC unveiled at this year's Geneva Motor Show

About this game:
Guided, tested, and approved by a passionate community of racing fans and real-life drivers, Project CARS represents the next-generation of racing simulation as the ultimate combination of fan desire and developer expertise.
Discover an unrivaled immersion fuelled by world-class graphics and handling that allows you to truly feel the road. Create a driver, pick from a huge variety of motorsports in a dynamic career mode and write your own tale in an intense online multiplayer.
Featuring the largest track roster of any recent racing game with a ground-breaking dynamic time of day & weather system, deep tuning & pit stop functionality, and support for Oculus Rift and 12K ultra HD resolution, Project CARS leaves the competition behind in the dust.