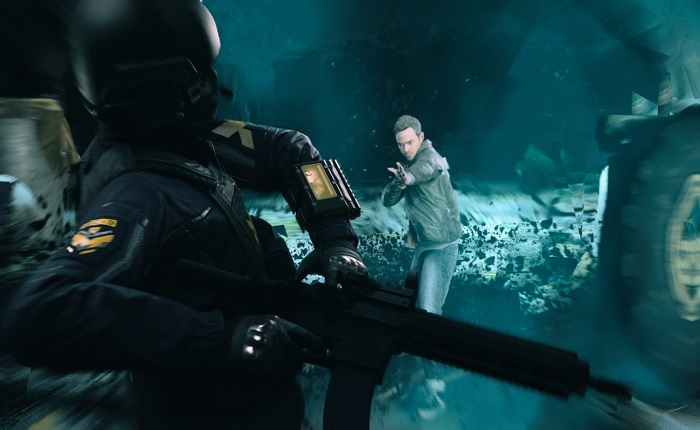 Quantum Break (PC)
About Quantum Break

In the aftermath of a split second of destruction that fractures time itself, two people find they have changed and gained extraordinary abilities. One of them travels through time and becomes hell-bent on controlling this power. The other uses these new abilities to attempt to defeat him – and fix time before it tears itself irreparably apart. Both face overwhelming odds and make dramatic choices that will determine the shape of the future. Quantum Break is a unique experience; one part hard-hitting video game, one part thrilling live action show, featuring a stellar cast, including Shawn Ashmore as the hero Jack Joyce, Aidan Gillen as his nemesis Paul Serene and Dominic Monaghan as Jack's genius brother William. Quantum Break is full of the vivid storytelling, rich characters and dramatic twists Remedy Entertainment are renowned for. Your choices in-game will affect the outcome of this fast-paced fusion between game and show giving the player a completely unique entertainment experience.
• In-depth, fast-paced narrative experience crafted by Remedy Entertainment
• Top quality live action show that is directly impacted by choices made in-game
• Stellar cast of actors
• One story told many ways
• Time-amplified action gameplay
• Navigate epic scenes of destruction as they skip and rewind in broken time.
Time itself is your weapon, and you can use it to your advantage, as well as use it to disadvantage your opponents. Use your full power to unleash yourself on your foes and make sure you accomplish you mission.
Follow the many paths of the game to delve into the story even deeper. There are many ways Quantum Break can end, which path will you follow to victory? The choices you make affect the journey you're taking.
Quantum Break truly is the next step in deep storytelling mixed with interactive experiences. You're witnessing the future of gaming itself, are you ready to take the leap?