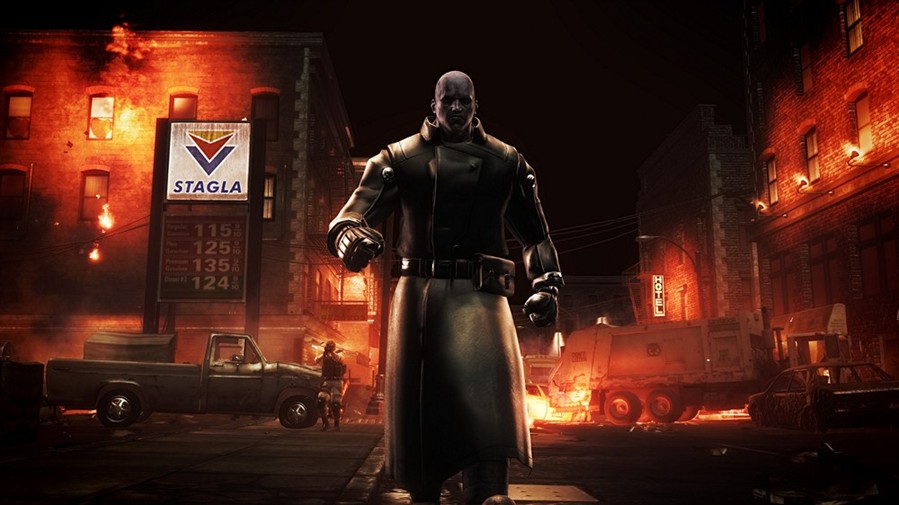 Resident Evil: Operation Raccoon City (PC)
Resident Evil: Operation Raccoon City delivers a true third person team based shooter experience set within the dark and sinister Resident Evil universe. The setting of the Resident Evil universe not only provides a rich backdrop to the action but delivers a unique and thrilling triple threat battle. Zombies and Bio-Organic Weapons (B.O.Ws) add to the mix as players not only compete against their team's opposing squad but also tackle this third unpredictable element that could only exist in the twisted Resident Evil universe, creating a brand new style of gameplay and breaking the conventions of traditional team based shooters.
It's September 1998 and Raccoon City is being consumed by Umbrella's deadly T-virus outbreak. With a cover up required, Umbrella orders an elite squad into Raccoon City to destroy all evidence of the outbreak and eliminate any survivors. Meanwhile, the US Government has quarantined the city and dispatched its own team of elite Spec-Ops soldiers to track down the source of the mysterious outbreak.
Gear up as a member of the Umbrella Security Service and battle against all of the forces at play in Raccoon City. You'll come face-to-face with horrifying Resident Evil enemies like hunters and lickers as you navigate the Raccoon City Streets in search of your targets which include series icons like Claire Redfield and Leon S. Kennedy.
Features
Experience the Fear: Set in the terrifying world of Resident Evil.
Three Corner Conflict: Zombies and Bio-Organic Weapons (B.O.Ws) create an unpredictable third force that leaves the battlefield in chaos.
Campaign Mode: Both single player and up to 4 player co-op: You are part of the Umbrella Security Service. Protect the truth behind Raccoon City's downfall by any means necessary.
Competitive Multiplayer: Bring the fight online in 4v4 competitive multiplayer modes such as Team Attack, Biohazard, Survivors, and Heroes Mode.
Define your Play Style: Gain new abilities and skills unique to your playable character as your experience level increases.
International Team Development: a fully loaded, third person co-op / multiplayer shooter developed in collaboration between Capcom Japan development studios and an experienced Western multiplayer specialist studio.