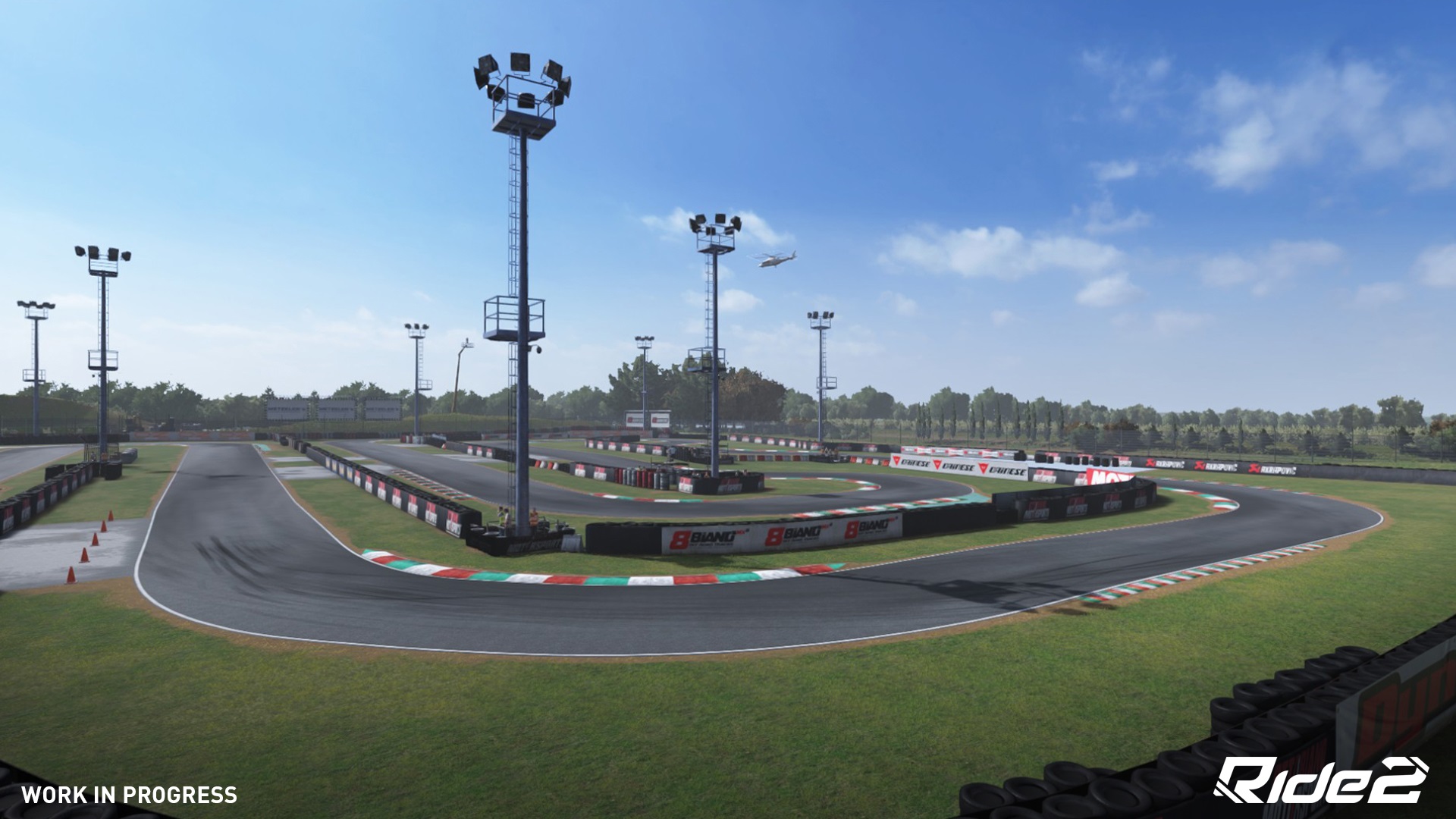 Ride 2 (PC)
Availability

Out of Stock
About This Game
Welcome to the temple of motorcycles, the only digital garage that will allow you to discover, transform and test the world's fastest, most iconic and original vehicles.
The top of the range of the most famous brands will await you to compete against each other in a unique videogame and show the world their full potential!
Over 170 bikes are the undisputed protagonists of the new chapter of this long-waited two-wheel racing game! Feel the adrenaline rush through your veins and face the most dreadful bends with the passion and the boldness of a professional rider!
RIDE 2 will include the tracks of the wildest and most exciting races of all time! Country, City, GP, Road, Motard and Drag race: challenge the toughest types of roads and leave a slipstream at every squeal of tyres!
Over 170 bikes! Collect them all to create your own personal garage, choosing from the most powerful and iconic categories and models (like the Nakeds and the Supersports).
Travel around the world in an unforgettable and extraordinary sequence of events: GP circuits, Country tracks and city tracks. Over 30 tracks, including the legends of motorcycle racing like Nürburgring Nordschleife.
You have more than 20 different modifications available to you, including the brand-new race transmission, which enables the installation of a fibreglass fairing made specifically for the most extreme races. You can boost your bike through the engine, the brakes and suspension, the wheels, the transmission, and of course, the aesthetics, all to give you the bike that you want to race with.
With over 170 bikes, there's no limit to how you can play the game. Pick a bike, then race it. Don't like it? Pick another one! Want a challenge? Try and beat the various game modes with different bikes, and test your skills on each one as you do.
There are 12 game modes that are just waiting to be played and raced in. Be quick, be precise, be ready, and be victorious, all in Ride 2.