RollerCoaster Tycoon World - Deluxe Edition (PC)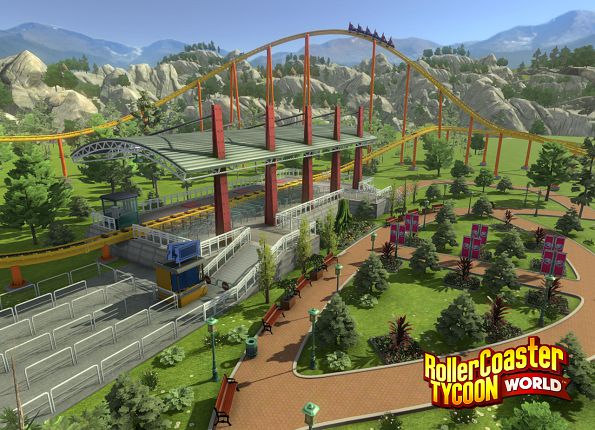 About RollerCoaster Tycoon World - Deluxe Edition (PC) Game Key
RollerCoaster Tycoon World is the newest installment in the legendary RCT franchise. This next-generation theme park simulation and building game includes fan-favorite features and incredible new advancements such as stunning 3D environments full of roller coaster thrills, exciting flat rides, eager guests, user-generated content, robust social features, and more – all in one massively fun game!
Innovative 3D Coaster Editor: Easily create the coolest and wildest coasters imaginable with our best track editor ever! Using our spline-based editor, tracks can be fully manipulated in 3D for the first time, allowing you to create any shape you can dream up.
Expansive Selection of In-Game Objects: Entertain your park guests with tons of different coasters, flatrides, shops, scenery items and more!
Freeform Object Placement: Control and place every single in-game object anywhere on the map at any angle.
Curved Paths: Select your unique type of path from a variety of widths, styles, and shapes. You can make them straight, or for the first time in the franchise, curve them at almost any angle!
Fully Deformable Terrain with Water: Place amazing rides and change your park's landscape in full 3D with completely deformable terrain and water.
You might think there is a lot of work that goes into making a roller coaster and a theme park, and you would be right! However, RollerCoaster Tycoon World does it step by step with you so you can ensure you get exactly what you want, and if you don't, you can start it over again. With that level of intricacy and detail, you'll never regret a single build unless you realize you want to build something better.
Plus, the RollerCoaster Tycoon World Deluxe Edition gives you even MORE things to do and build! You'll get two additional maps and a campaign to do, a mascot, a Zipper Ride, more scenery, a digital art book, and a Red Roof Entrance!