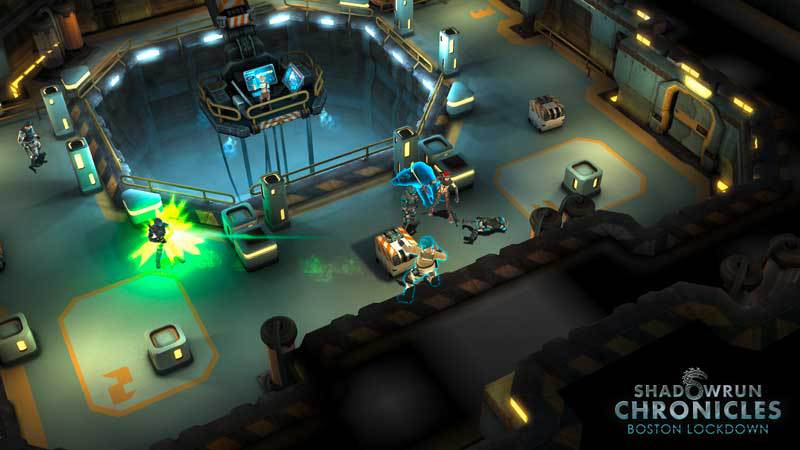 Shadowrun Chronicles: Boston Lockdown
NOTICE: Activation key must be used on a valid Steam account, requires internet connection.
ABOUT THE GAME
---
Solo or in co-op, revel this tactical turn-based team combat in the Shadowrun universe
KEY FEATURES
---
Run and Gun! Gripping tactical combat with over 50 different enemies from vicious gangers to combat drones and corporate wagemages!


Teamwork! Build up your team of runners or join with other players in live co-op to find the best combination of skill, magic and technology for survival.


Real consequences! Team members die and missions get taken by other runners.


You?ll never run alone! Team up with friends or swap stories with other runners in the hangout.


Every move counts! Dive behind cover, hack security, send in your drones and use any weapon at your disposal to make it out alive.


Be who YOU want to be! Create your individual Shadowrunner in a level-free character system from over 60 different combat and non-combat skills, unique backgrounds and five metahuman races.


Shape the future! Developed jointly with the tabletop RPG books your actions in the game will shape the future of all the Shadowrun universe!
SYSTEM REQUIREMENTS
---
Windows
Minimum:
OS: Windows 7, Windows 8.1
Processor: 2+ GHz or better
Memory: 2 GB RAM
Graphics: 1024 MB NVidia or ATI graphics card
Network: Broadband Internet connection
Hard Drive: 500 MB available space
Recommended:
OS: Windows 7, Windows 8.1
Processor: 2.5+ GHz or better
Memory: 4 GB RAM
Graphics: 2048 MB NVidia or ATI graphics card
Network: Broadband Internet connection
Hard Drive: 500 MB available space
Mac
Minimum:
OS: OSX 10.7 +
Processor: 1.7+ GH or better
Memory: 2 GB RAM
Graphics: 512 MB NVidia or ATI graphics card
Network: Broadband Internet connection
Hard Drive: 500 MB available space
Recommended:
OS: OSX 10.7 +
Processor: 2+ GHz or better
Memory: 4 GB RAM
Graphics: 1024 MB NVidia or ATI graphics card
Network: Broadband Internet connection
Hard Drive: 500 MB available space
Steam OS, Linux
Minimum:
OS: Ubuntu 14.04
Processor: 1.7+ GHz or better
Memory: 2 GB RAM
Graphics: 512 MB NVidia or ATI graphics card with dedicated drivers
Network: Broadband Internet connection
Hard Drive: 500 MB available space