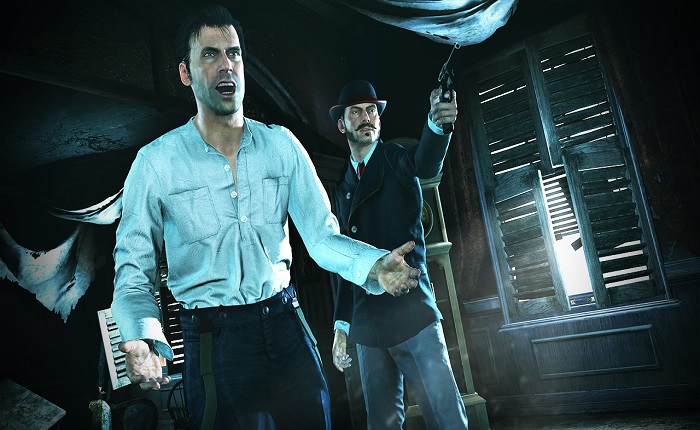 Sherlock Holmes: The Devil's Daughter (PC)
About Sherlock Holmes: The Devil's Daughter (PC) Game Key
London, 19th century. Moriarty is dead, but his dark legacy lives on. Welcome to 221B Baker Street for the thrilling adventure that will challenge the master sleuth as never before. When a mysterious lady moves to 221C, try to uncover the truth as you hide a terrible secret from your adopted daughter. While solving four seemingly unlinked cases, Holmes' story will culminate in his greatest-ever problem, involving his most beloved ones and his worst enemies in a deadly chase for the truth.
Sherlock Holmes: The Devil's Daughter is a fantastic adventure with unique gameplay that blends investigation, action and exploration for an extraordinary experience that will test the limits of your nerves and intelligence.
Track down evil in the darkest corners of London and the human soul while playing as the great detective, as you untangle a web of intrigue leading to the final stunning revelation.
Each of your deductions and actions affects the rest of the story, for better or for worse. Play as Sherlock Holmes and use his extraordinary abilities to progress through the adventure. Freely explore several of the city's neighbourhoods in search of clues and suspects. Interrogations, combat, chases, infiltration… discover a game that is unlike any other!
The game is afoot! Play as the legendary detectives Sherlock and Watson in a media they've rarely dabbled into, the realm of video games! How will you solve the crime? Will it be via Sherlock's various deductions? Or will it be something Watson says that reveals the truth. The mystery of the Devil's Daughter will have twists and turns at every corner, and your actions determine how the story goes.
So be ready to find clues, be ready for dangers all around, and be ready to solve the crime to once again prove that you are the worlds greatest detective.