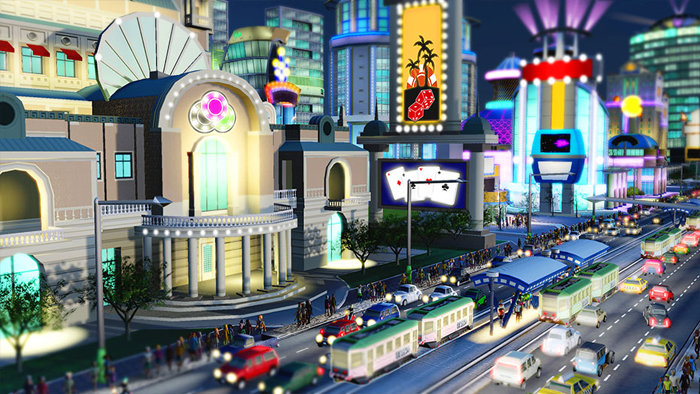 SimCity + Cities of Tomorrow Bundle (PC)
First-timers: Get started right.
Calling all freshman mayors: Begin your city planning career here. You've never played this SimCity before. Don't fret, we understand. It's the reason we've put this package together for you! Get the awesome SimCity game and the Cities of Tomorrow expansion in a single shot.

To get you started, the core experience is included. SimCity kicks off your extensive and engaging career as mayor. These are cities entirely of your own creation: Build the most efficient metropolis your mind can possibly conceive, or go all out and create the town of your dreams. Economy, education, crime prevention—it's all under your control. Every decision you make will affect how your citizens thrive in your rising skyline.

Once you've got your mayoral legs, the added Cities of Tomorrow expansion will give you the ability to sprint to the stars. This expansion pack offers access to futuristic technology that alters the cityscape further. Construct MegaTowers that scrape the stratosphere. Power your citizens with clean energy. And watch it all come crashing down when a giant robot attacks.

KEY FEATURES

Game + expansion: Made for those who haven't yet jumped into this SimCity. Kick off your mayorship with the full SimCity game and the Cities of Tomorrow expansion.

Transform tomorrow: Cities of Tomorrow expands your experience with enhanced technology. MegaTowers, futuristic vehicles and service drones are just a short list of hot features available to brand-new mayors like yourself.
Create and customize: Your world will react to every decision you make. Lead your Sims, manage the economy, reform education, fight crime and watch the benefits and ramifications of your actions take shape in real-time.