Sins of a Dark Age - Steam Gift (PC)
Availability

unavailable

Delivery Time

1-24 hours
Language

English

Platform

PC

Version

Region Free
Sins of a Dark Age Overview
Sins of a Dark Age is an action strategy game from the creators of Sins of a Solar Empire. Explore your inventory, equip your Hero and enter a dark world full of decisive team battles, tide-turning quests, treasured rewards, crafted goods, and strategic trades.
Join fellow players to form a party that will ravage the enemy's army, execute their Heroes, siege their defenses and then raze their Keep to the ground. But that is the just the beginning of the adventure!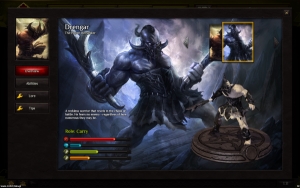 Choose Your Hero:
The entire roster of Heroes will always be free - no grinding! Before heading into battle customize your strategic and visual preferences by equipping Hero Gear, allocating attribute points and choosing your favorite skin.

Battle the Enemy:
Fight in a changing world and decimate your enemies with powerful abilities, glyphs and items. Revel in visceral combat brought to life with an immersive physics and animation system. Bodies will fly, flail, fall and flop as you wreak havoc across the battlefield!

Embark on Quests:
Adapt your strategy as each adventure includes a series of tide-turning Quests. Fend off swarms of plague infected vermin, resurrect the undead, steal a Troll's treasure, or feed and raise a powerful Gryphon! Complete quests to earn unique advantages that you can use to crush your enemies!

Treasure Your Rewards:
Collect random loot after every Quick Play match - Artifacts are the most desired but even Trash may eventually come in handy! Gather the right materials to craft powerful Hero Gear and rare Skins! Join the community market to buy, sell and trade with other players as you seek the perfect inventory.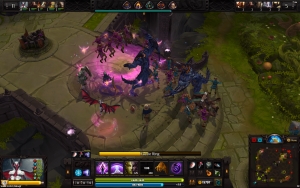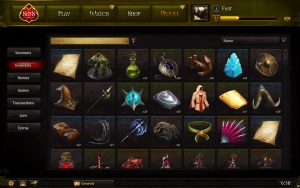 Early Access Introduction
Thanks for considering Sins of a Dark Age Early Access. Soada is still in development so there are bugs, missing features, placeholder assets, unoptimized code, brain-dead Ai, and balance issues. However, even in this state its stable, very fun, and has loads of content. Your feedback and influence on our next objectives are vital at this stage of development. Join up, open your Welcome Chest and enter the battle!
Early Access Details
For a lot more detail on the state of Sins of a Dark Age Early Access check out
Early Access FAQ
. The following questions are all addressed:
Why is our game in Early Access?
How long do we plan to be in Early Access?

What is the current state of the game?

What content is missing or placeholder?

What content are we planning to add to the game?

What features are we planning to add to the game?

What is our pricing strategy during and after Early Access?

What do you get for joining Early Access?

What are the initial testing and feedback goals?

How can the Steam Community help us during our development process?
System Requirements
Minimum:


OS: Windows 7

Processor: Intel or AMD 2.8 GHz

Memory: 2 GB RAM

Graphics: Dedicated GPU with 512mb VRAM supporting Shader Version 2.0

DirectX: Version 9.0c

Network: Broadband Internet connection

Hard Drive: 10 GB available space

Sound Card: DirectX Compatible
Show more details