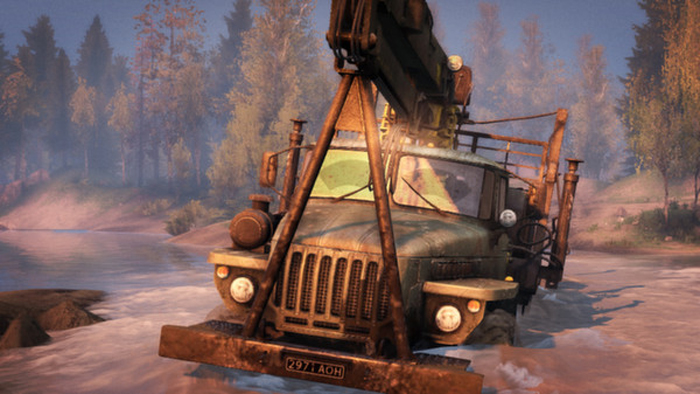 SPINTIRES (PC)
About SPINTIRES (PC) Game Key
Spintires is an Intel award winning off-road driving experience designed to challenge the player's driving skill and endurance.
Take responsibility of operating large all-terrain Soviet vehicles and venture across the rugged landscapes with only a map and compass to guide you. Explore the levels and unlock portions of the map whilst discovering new trucks, fuelling stations, garages and lumber mills.
Collect lumber with the crane attachments and try to deliver them to the objectives. Try not to damage your vehicle or consume all of the fuel, prior to completing the objectives. Use the surroundings to your advantage, you may need to winch yourself free!
The ultimate heavy cargo off-road experience! Fasten your seatbelt and become the driver of unique vehicles that have been based on Soviet off-road classics. SPINTIRES offers an open world where all enthusiasts of transport simulators and off-road driving will find something for themselves! Forests, mountains, rivers – excellent visuals powered by an original engine that offers phenomenal physics you won't find anywhere else. Experience very realistic mud, water and pebbles effects, as well as the performance of vehicles' suspension smoothly reacting to every terrain roughness!
The world wasn't made with roads, we put them there, but even with roads, you can't go everywhere. Spintires is about giving you freedom from roads, and showing you the fun you can have with the experience. There are tons of people who prefer to do things off road, so why not you? The world is vast, and so is the one in this game, the team at Oovee Game Studios has truly delivered when it comes to giving you the definitive off-road experience. What path can you take to have the best time? All of them!
The real-time deformable terrain will challenge even the most seasoned offroader. Do you accept the challenge?