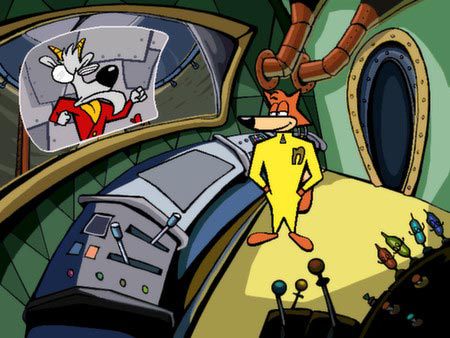 Spy Fox in: Dry Cereal
NOTICE: Activation key must be used on a valid Steam account, requires internet connection.
ABOUT THE GAME
---
Will kids be forced to endure a fate worse than eating dry cereal?!
The Plot: William the Kid has nearly completed his dastardly plan to cow-nap all the worlds supply of milk!
The Mission: The super-suave agent, SPY Fox, must find Mr. Udderly, rescue all the cows, and stop William the Kid from depleting the worlds supply of milk. Using ingenious SPY gadgets, keen wits, and daring moves, SPY Fox, jumps out on an udderly exhilarating adventure!
KEY FEATURES
---
Innovative new tools like Talk Balloons allow kids to investigate in a whole new way


Use top secret SPY gadgets to solve puzzles that test logic


Earn clues with fun games and activities


Clues change every time you play, and the game just might end differently
SPY Fox in Dry Cereal challenges and inspires kids to observe details and solve problems in creative and flexible ways. Kids play with faithful, lovable friends as they discover and explore captivating worlds where they direct the journey at their own pace.
SYSTEM REQUIREMENTS
---
Windows
Minimum :
OS: Windows XP / Vista / 7 / 8
Processor: 1.0 GHz Processor
Memory: 512 MB RAM
Graphics: 100% DirectX compatible graphics
Hard Drive: 512 MB available space
Sound Card: 100% DirectX compatible card or onboard sound
Mac
Minimum :
OS: OS X Leopard 10.7
Processor: 1.0 GHz Processor
Memory: 512 MB RAM
Graphics: 3D graphics card or onboard graphics compatible with OpenGL
Hard Drive: 512 MB available space
Sound Card: 100% CoreAudio compatible card or onboard sound
Linux
Minimum :
OS: Ubuntu 14.04 LTS
Processor: 1.0 GHz Processor
Memory: 512 MB RAM
Graphics: 3D graphics card or onboard graphics compatible with OpenGL
Hard Drive: 512 MB available space
Sound Card: Any ALSA supported card on onboard audio