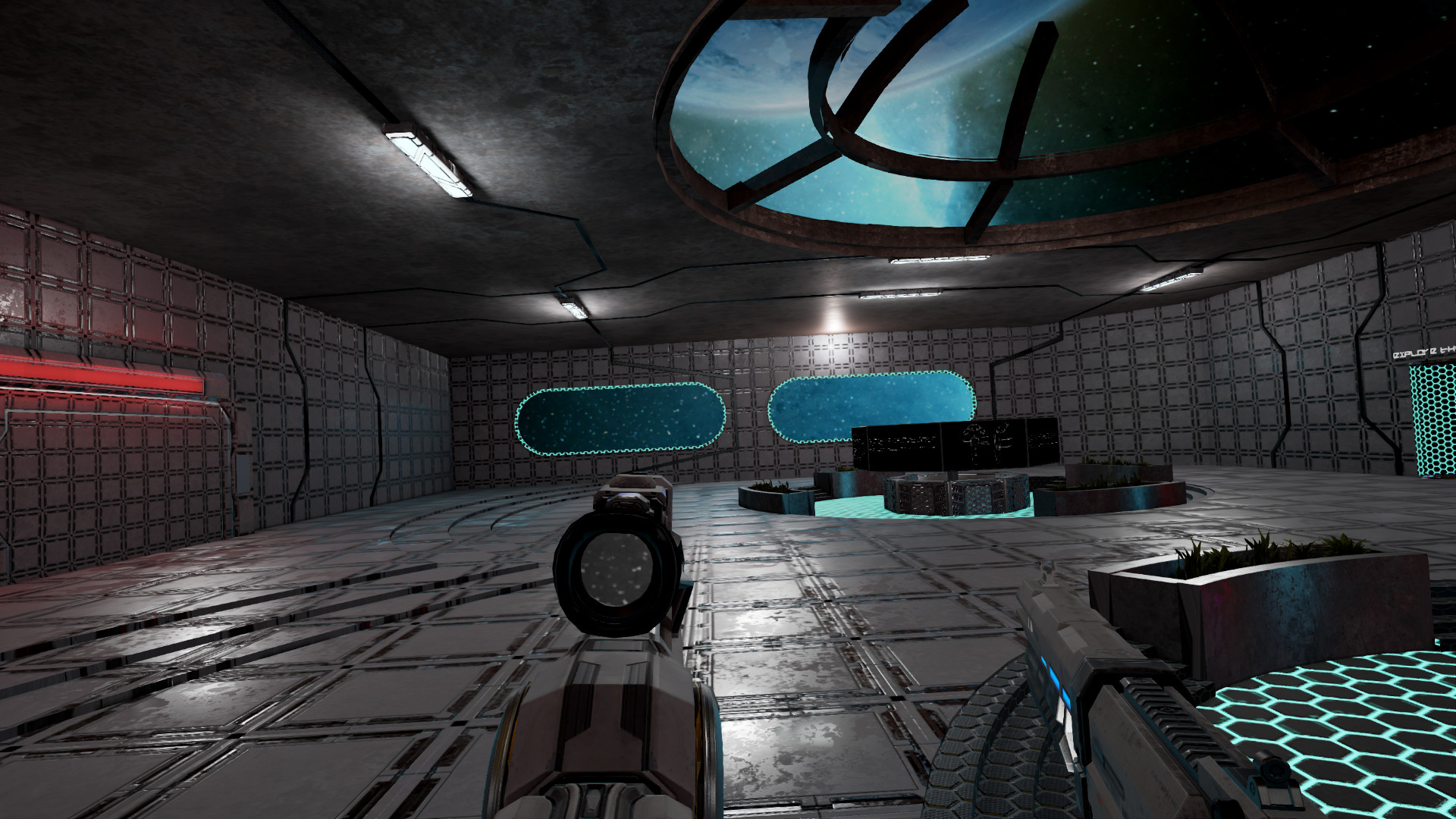 Star Phoenix (PC)
About Star Phoenix KEY
Star Phoenix is a cross platform multiplayer 1st person RPG shooter (multiplayer support coming soon).

You find yourself alone on a derelict space ship following a long hibernation. The goal was to find a new habitable planet to stave of the extinction of life as you know it.
The Star Phoenix is running on emergency power, explore the lower levels to start restoring essential ship functions, finding weapons and credits as you go.

Currently Star Phoenix has 2 levels. The 2nd level is procedural generated. There are 6 unique weapons and 6 rare versions of these weapons to collect each with their own benefits and draw backs. There are 2 movement systems that can be used in game - a teleportation system can be used or if preferred a more traditional movement system can be used (via track pad on the HTC Vive or thumbstick on the Oculus Touch controllers).

Star Phoenix is fully compatable with the HTC Vive and Oculus Rift + Touch controllers.


New Additions:
Weapons and Item shop.
Quests.
More Items
Rare weapon variants
Weapon Upgrades
Pocket portal item added - Allows for travel to buy/sell item/weapons partial way through missions.
3D Dynamic map for the 1st level.
Shield item added - to deflect incoming fire.
New Enemies.

Coming soon:
Character levelling
Story based quests


Star Phoenix has been designed for VR from the ground up and there are no non-VR versions available. Star Phoenix depends on full motion controller support.