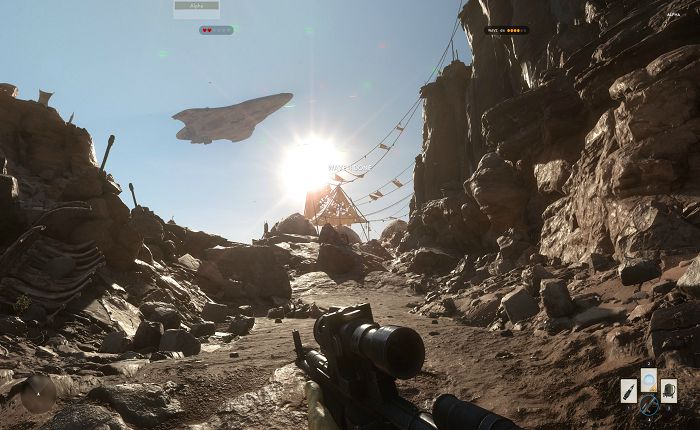 Star Wars Battlefront Battle of Jakku DLC
Availability

Out of Stock
The Battle of Jakku
The Battle of Jakku was the pivotal moment when the New Republic confronted key Imperial holdouts on a remote desert planet.
Taking place in the aftermath of the Rebel victory in the Battle of Endor, players will experience the events that created the massive, battle-scarred landscape of Jakku shown in Star Wars™: The Force Awakens™.
In the artwork above, a Star Destroyer has crash landed, and from the belly of this battle-scarred metal giant, a myriad of Imperial ground troops have evacuated and engaged with Rebel troops, also strangers to this desert planet.
This intensity of battle was one of the aspects that DICE Concept Artist Anton Grandert wanted to convey when creating the Jakku artwork. The size difference between the visual elements was another:
"There's a David and Goliath theme to this," says Grandert. "The epic, huge super structures of the Star Destroyers contrast against the tiny but brave Rebel soldiers fighting the Imperial forces."