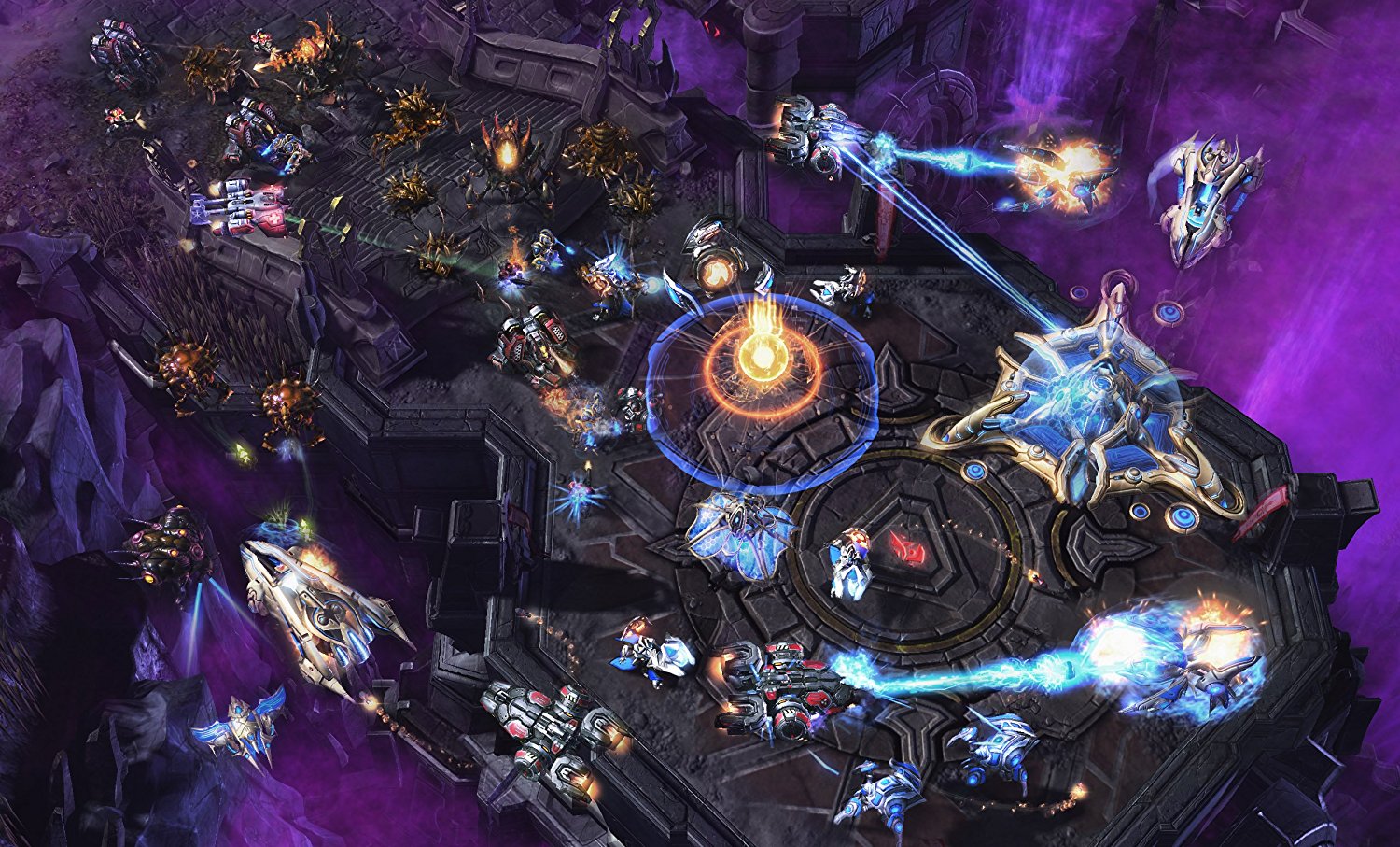 Starcraft II Battle Chest 2.0 (PC/Mac)
Description of Starcraft II Battle Chest 2.0 KEY
The StarCraft II Battlechest 2.0 allows you to have the entire Starcraft II lineup in one purchase. This includes:
Wings of Liberty:
Welcome the Koprulu sector. You are Jim Raynor, and you're on a crusade to bring down the Dominion and its nefarious leader, Arcturus Mengsk. Haunted by betrayal and remorse, some believe you've given up the fight. But you have promises to keep – and a need for vengeance that's long overdue.
Heart of the Swarm:
As Queen of Blades, Sarah Kerrigan, you were once the most feared entity in the galaxy. Now, you wait in a cell in the depths of a high-security research laboratory. Before the murderous forces of the Terran Dominion close in, you must plot your escape to the dark reaches of space – and reclaim your living empire at the Heart of the Swarm.
Legacy of the void:
All things must come to an end —— but with the psionic power of the Protoss on your side, fear is an illusion. Guide the Protoss as they struggle to unite the three races in the ultimate battle for survival against an ancient evil threatening all life in the universe. Experience the epic conclusion to the StarCraft II trilogy and find out who perseveres in the face of adversity.
So, if you've been wondering what the hype and hubbub was about in regards to StarCraft and StarCraft II, this is your chance to get it all, experience it all, and enjoy it all. Plus, StarCraft II has one of the biggest online communities out there, along with one of the biggest eSports communities, train yourself and you could one day fight among them on the eSports stage.
So no matter where you start first, there's an experience waiting for you in the StarCraft II Battlechest 2.0