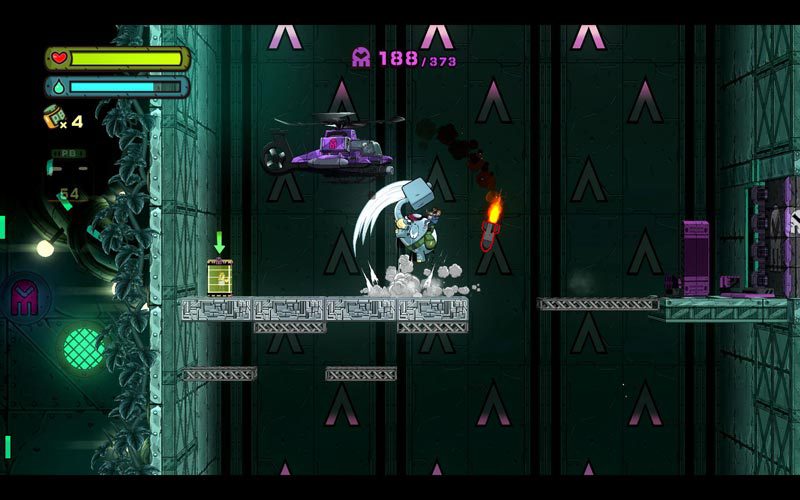 TEMBO: The Badass Elephant
NOTICE: Activation key must be used on a valid Steam account, requires internet connection.
ABOUT THE GAME
---
Shell City is plunged into a state of emergency after coming under attack from the devastating forces of PHANTOM. Terrifying war machines, emblazoned with skulls, tear through the city leaving a trail of destruction in their wake! As the National Army struggle to contain PHANTOM, General Krenman sees the mammoth task at hand and calls upon the only thing that stands between Shell City?s obliteration and its salvation; the peanut chompin?, villain stompin?, PHANTOM romping BADASS Elephantidae?TEMBO THE BADASS ELEPHANT!
Aided by his faithful avian companion Picolo, it?s up to TEMBO to jump, smash, punch, swing, and butt stomp his way through the PHANTOM hordes as he aims to bring about the end of their tyrannical onslaught. Featuring 17 cleverly designed 2D side-scrolling levels, a whole host of deadly enemies and a unique comic book style art, TEMBO THE BADASS ELEPHANT is the heaviest action adventure of the year?weighing in at about seven and a half tons of fun.
SYSTEM REQUIREMENTS
---
Minimum Requirements:
OS: Windows Vista
Processor: Core 2 Duo ~2GHz or higher
Graphics: Graphics Card NVIDIA GTS 240 or higher
Direct X: Version 9
Hard Drive: 998 MB available space
---
?Game Freak Inc. SEGA and the SEGA logo are either registered trademarks or trademarks of SEGA Holdings Co., Ltd. or its affiliates. All rights reserved. SEGA is registered in the U.S. Patent and Trademark Office. All other trademarks, logos and copyrights are property of their respective owners.