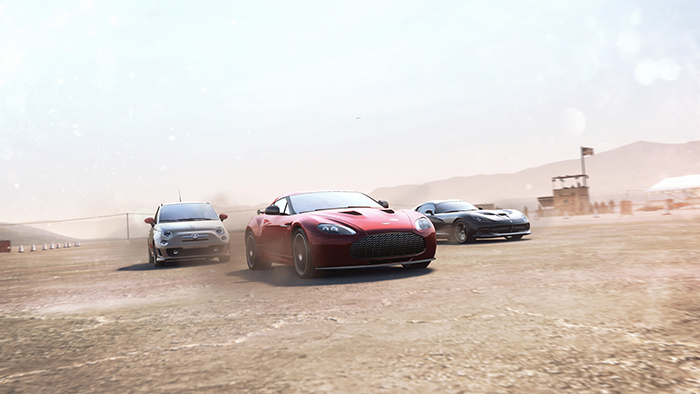 The Crew Season Pass Uplay Code(PC)
About The Crew Season Pass
Your car is your avatar - fine tune your ride as you level up and progress through 5 unique and richly detailed regions of a massive open-world US. Maneuver through the bustling streets of New York City and Los Angeles, cruise down sunny Miami Beach or trek through the breathtaking plateaus of Monument Valley. Each locale comes with its own set of surprises and driving challenges to master. On your journey you will encounter other players on the road – all potentially worthy companions to crew up with, or future rivals to compete against. This is driving at its most exciting, varied and open.
Jump in and out seamlessly and build your crew of four through bonding or intense rivalry. Whether your objective is to take down a convoy or to escape the police, achieving it with friends ensures a fresh experience each time you join in.
The entire United States is your driving playground – all roads and everything in between. Every type of terrain imaginable is yours to master – from downtown city streets to suburbs, hillsides, cornfields, canyons, desert dunes or even race tracks.
Collect body and performance parts as you progress to customize and upgrade your licensed cars. Equip your ride with 5 different tuning specs (street, perf, dirt, raid, circuit) to adapt to different driving terrains. Choose from a wide range of perks to enhance your vehicle according to your driving style.
But the game doesn't stop when you go offline! Through iOS and Android tablets, you can keep updated with what is going on with your crew and your friends and your rivals. You can even send them on jobs while you are away, then rejoin them once you are back. There is always a race to win, or a job to do, or an upgrade to be made in The Crew, the only question is, are you going to do it?
Plus, with The Crew Season Pass Uplay, you'll get early access to new content as it comes out! Get first dibs on the Raid Car, Speed Car, Vintage Car, and Extreme Car packs! This will keep you happy and playing the game for some time.