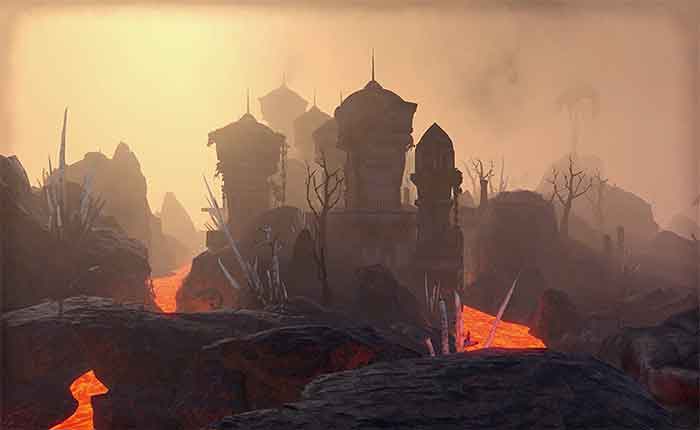 The Elder Scrolls Online - Morrowind Digital Collector's Edition Upgrade (PC)
DIGITAL COLLECTOR'S EDITION
The Digital Collector's Edition Upgrade includes the Discovery Pack and these unique items:
COLLECTOR'S EDITION GREY WAR BEAR – Get an exclusive grey War Bear to fight by your side while playing as a Warden.
ARMORED WAR HORSE – Charge into battle atop this steed clad in armor fashioned with ancient Dwarven plate.
DWARVEN SPIDER PET – Your personal Dwarven Spider is ready for your adventure through Vvardenfell. Dwarven oil not included.
MORAG TONG CONVERTER – Flaunt your commitment to the assassins by customizing your gear with the distinct style of the Morag Tong.
CHARACTER EMOTES – Celebrate your victory in the battlegrounds with this bundle of exclusive emotes.
ABOUT THIS GAME
For players who already own The Elder Scrolls Online, adventure awaits in this new chapter of the award-winning online series. Morrowind is on the verge of destruction, and it's up to you to save it from a deadly Daedric threat. Embark on a dangerous journey through legendary locales, from volcanic ashlands to mushroom-filled forests.


SAVE MORROWIND - Stop a meteor from crashing into Vivec City by helping a demi-god regain his lost powers.
BECOME THE WARDEN – Harness the nature-based magic of an all-new class with a War Bear battle companion at your side.
PARTNER WITH AN ASSASSIN – Aid a legendary elite member of the Morag Tong who will guide you through deadly political intrigue.
FIGHT TOGETHER IN PVP BATTLEGROUNDS – Take the battle to the Ashlands with new 4v4v4 player vs. player combat set in competitive arena-style environments.

Continue your saga by pre-ordering The Elder Scrolls Online: Morrowind today and get the Discovery Pack!