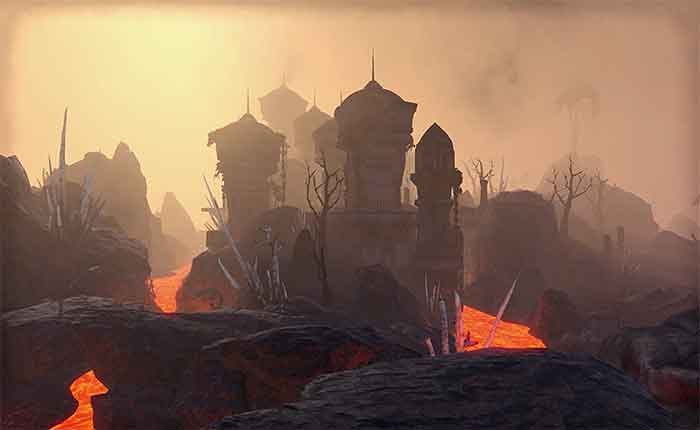 The Elder Scrolls Online Morrowind expansion (PC)
About this game
This June, the next Chapter in The Elder Scrolls Online will begin. Return to the iconic island of Vvardenfell for over 30 hours of adventure in a brand new location, with a new class, a new PvP mode, a new Trial, and so much more.
The fate of Morrowind hangs in the balance and you must take up the mantle of a hero to help Vivec, the legendary warrior-poet and Guardian of Vvardenfell, save the world from a deadly Daedric threat. Set roughly 700 years before the events of The Elder Scrolls III: Morrowind, ESO's new Chapter takes you to familiar locations as you attempt to solve the mystery of Vivec's mysterious illness and restore his strength. Travel from the volcanic Ashlands to the mushroom-filled forests, and walk the streets of Vivec City, still under construction at this point in time.
Return to Morrowind in this new chapter of the award-winning online role-playing series, The Elder Scrolls Online. Morrowind is on the verge of destruction, and it's up to you to save it from a deadly Daedric threat. Embark on a dangerous journey through legendary locales, from volcanic ashlands to mushroom-filled forests. Includes The Elder Scrolls Online: Tamriel Unlimited, the first game of the acclaimed series.