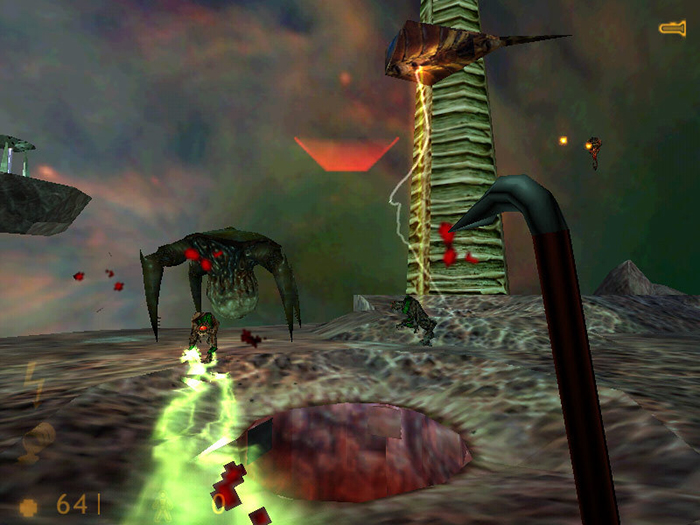 The Orange Box (PC)
About the Game
Gaming bundles are nothing new, but there was a time when they weren't as popular as you think, and they most certain didn't come with new games. The Orange Box changed that, even if its never been perfectly replicated. Valve put Portal, Team Fortress 2, Half-Life 2, Half-Life 2: Episode One, and Half-Life 2: Episode Two all in one "box" for you to play. Five AAA titles in one place, for one low price? That's insane, and yet, that's totally Valve.
Portal is a new single player game from Valve. Set in the mysterious Aperture Science Laboratories, Portal has been called one of the most innovative new games on the horizon and will offer gamers hours of unique gameplay.
Team Fortress 2 (TF2) is the sequel to the game that put class-based, multiplayer team warfare on the map. This year's most anticipated online action game, TF2 delivers new gametypes, a signature art style powered by Valve's next generation animation technology, persistent player statistics, and more.
By taking the suspense, challenge and visceral charge of the original, and adding startling new realism and responsiveness, Half-Life 2 opens the door to a world where the player's presence affects everything around him, from the physical environment to the behaviors, and even emotions, of both friends and enemies.
Half-Life 2: Episode One is the first in a series of new adventures created by Valve that extends the Half-Life 2 single player experience.
Stepping into the hazard suit of Dr. Gordon Freeman, you face the immediate repercussions of your actions in City 17 and the Citadel. Rejoin Alyx Vance and her robot, Dog, to once again aid the human resistance in their desperate battle against the totalitarian alien menace of the Combine.
Half-Life 2: Episode Two is the second in a trilogy of new games created by Valve that extends the award-winning and best-selling Half-Life adventure.