The Sims 4 Plus Cats and Dogs (PC/Mac)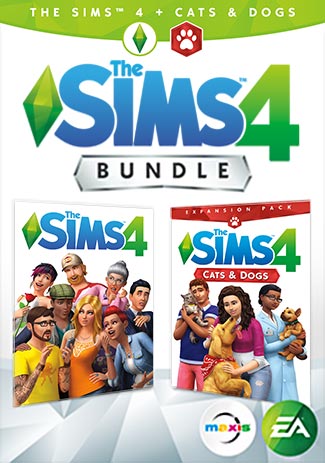 Buy The Sims 4 plus Cats and Dogs Game Key
Buy The Sims 4 plus Cats and Dogs game code and get your key for Steam activation within minutes via email! Use the key to access your highspeed download of your received game. Don't miss out this offer.
---
About This Game
Enjoy the power to create and control people in a virtual world where there are no rules. Express your creativity as you customize your Sims' distinct appearances and unique personalities. Choose their fashions, select their hairstyles, and give them life aspirations. Effortlessly build your Sims the perfect homes with the all-new room-based Build Mode, choosing your favorite designs and décor. Develop your Sims' relationships, pursue new careers, and shape the rich and entertaining moments of their lives. Explore beautiful worlds with unique environments and travel to neighborhoods where you can visit venues and meet other interesting Sims. Be powerful and free, have fun, and play with life!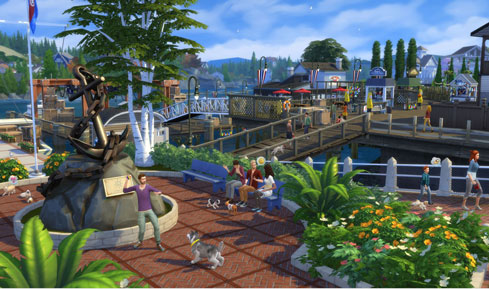 Create Unique Sims
Create a variety of unique Sims with distinct appearances, big personalities, and all-new emotions. Sculpt your Sims' body shape using the powerful new Create A Sim tool then choose their hairstyles, walk-styles, and fashions. Give their lives purpose by selecting their traits and aspirations that give you control over their mind, body, and heart.
Build the Perfect Home
Effortlessly build and design homes for your Sims using the new room-based Build Mode. Construct the home of your dreams by designing its layout, choosing its furnishings, and altering the landscape. You can even add a pool or basement!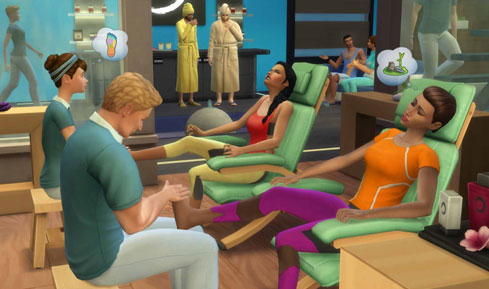 Explore Vibrant Worlds
Travel between worlds, explore unique neighborhoods, and discover interesting venues. Your Sims can visit new communities to expand their social circle, hangout with friends in parks, or find and collect fun new objects.
Play with Life
Control the rich and entertaining moments of your Sims' lives from their relationships to their careers. Your choices shape every aspect of their lives from birth, to being a toddler, and into adulthood. Develop your Sims' skills and pursue new hobbies.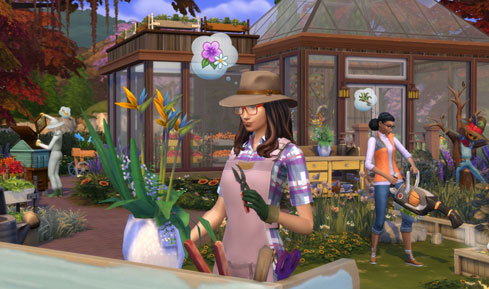 Add New Experiences
The all-new Gallery gives you the power to discover amazing community content to add to your game, or share your own creations with the world. Download, like, and comment on your favorite Sims, complete homes, and fully designed rooms.
---
About this Bundle
Create a variety of cats and dogs, add them to your Sims' homes to forever change their lives and care for neighbourhood pets as a veterinarian with The Sims™ 4 Cats & Dogs. The powerful new Create A Pet tool lets you personalise cats and dogs, each with their own unique appearances, distinct behaviours and for the first time, expressive outfits! These wonderful, lifelong companions will change your Sims' lives in new and special ways. Treat animal ailments as a veterinarian and run your own clinic in a beautiful coastal world where there's so much for your Sims and their pets to discover.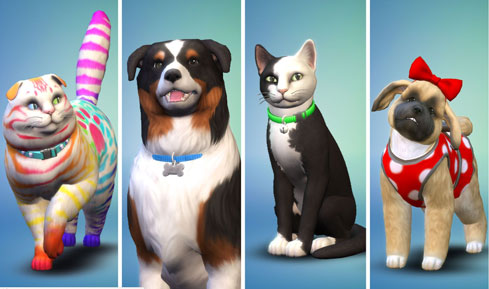 ---
KEY FEATURES
Create cats and dogs.
Use the powerful Create A Pet tool to customise your Sims' perfect cats, dogs, puppies and kittens. Choose from a variety of breeds, give them distinct personalities and directly manipulate their features. Easily personalise their coats with unique patterns to create your real-life pets, dream pets or something more fanciful. For the first time, complete their looks with expressive outfits and accessories.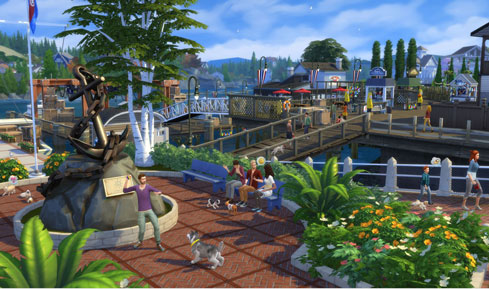 Bond with your pets.
Experience the companionship and fun that furry friends bring to your Sims' lives. Cats and dogs have minds of their own and form special relationships with Sims based on their daily interactions. Your Sims care for, train and play games with their pets who all exhibit distinct and sometimes bizarre animal behaviours.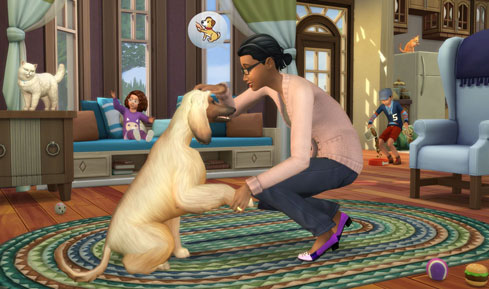 Become a vet and run a clinic.
Build a veterinary clinic, hire a dedicated staff and further your career as the town's most promising animal doctor. You're in control of daily operations from the services offered to what you charge. Your Sims can diagnose and cure pets with critical surgeries or treat fleas and other afflictions with simple medications.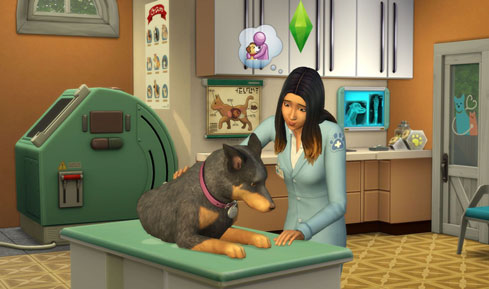 Explore Brindleton Bay.
Discover the coastal shores of Brindleton Bay, a new world where your Sims and their pets can live and enjoy outdoor activities. Play fetch near the harbour docks, take a walk to the lighthouse or visit a park to setup an obstacle course and meet other pet-loving locals. Be on the lookout for stray pets that your Sims can take in as their own.
---
System Requirements
MINIMUM:
OS: Windows XP (SP3) / Vista (SP2) / 7 (SP1) / 8 / 8.1 / 10

Processor: Intel Core 2 Duo 1.8 GHz / AMD Athlon 64 Dual Core 4000+

Memory: 2 GB RAM

Hard Drive: 3 GB available space (14 GB together with The Sims 4) plus at least 1 GB additional space for user generated content and savegames

Graphics: Nvidia GeForce 6600 / ATI Radeon X1300 / Intel GMA X4500, 128 MB VRAM, Shader 3.0

DirectX: 9.0c

Sound: DirectX 9.0c compatible sound card

Other: Keyboard and mouse