The Sims 4 - Premium Edition (PC)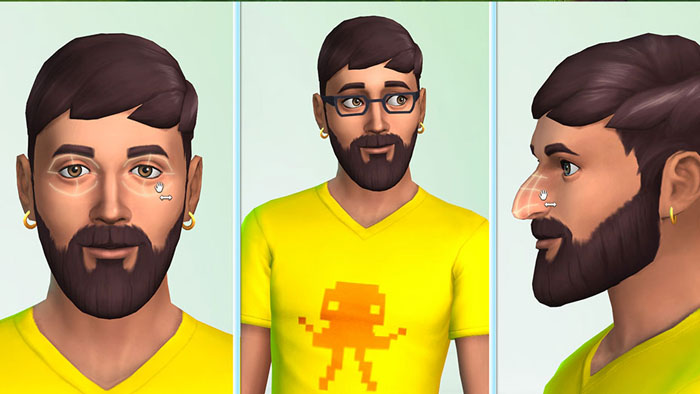 The Sims 4 - Premium Edition includes:
Life of the Party Digital Content: Gather 'round the Flaming Tiki Bar in spectacular party costumes.
Up All Night Digital Content: Party till dawn with a laser light show, hot new parties, outfits, decorations and recipes.
Awesome Animal Hats Digital Content - Features a collection of fun animal hats for your Sims to wear and show off!
Soundtrack - A digital soundtrack featuring music from the game
The Sims 4 is the highly anticipated life simulation game that lets you play with life like never before. Create and control new Sims with mind, body, and heart. Build their unique homes. Direct and explore the stories of your Sims and experience delightful and exciting results. New, tactile creative tools in Create A Sim and a room-based Build Mode give you intuitive and fun ways to create compelling content. Show off your favourite creations with all new ways to share and shop through community content for inspiration.

KEY FEATURES

• New Sims – Create and control all new Sims with mind, body, and heart.

• Intelligence – Your Sims move and act more naturally than ever before, from multitasking to expressing their emotions by the way they walk. Choose the personalities of your Sims, select their aspirations, and explore the depth of these lifelong goals through your Sims' thoughts, social skills, careers, and memories.

• Emotional Depth – For the first time, Sims live with emotional depth. Your Sims can experience 15 different emotional states and are influenced through other Sims, actions, events, memories, or even from the clothing and objects you choose. The choices you make matter by influencing your gameplay and the stories of your Sims, with the potential to spark even more intense reactions.

• New Creative Tools – Create A Sim and Build are more powerful, intuitive, and fun than ever before. You have the freedom to sculpt Sims with tactile precision and effortlessly build the home of your dreams.

• Vibrant Neighborhoods – Chose among brilliant and diverse environments for your Sims to live in. Vibrant visuals bring your Sim's home to life.

• Rich Rewards – Earn new objects, outfits, and traits by completing events, discovering collectables, and unlocking account achievements.

• Share Your Creations – Share your Sims' households to gain fame. Download community creations for an all-new look.