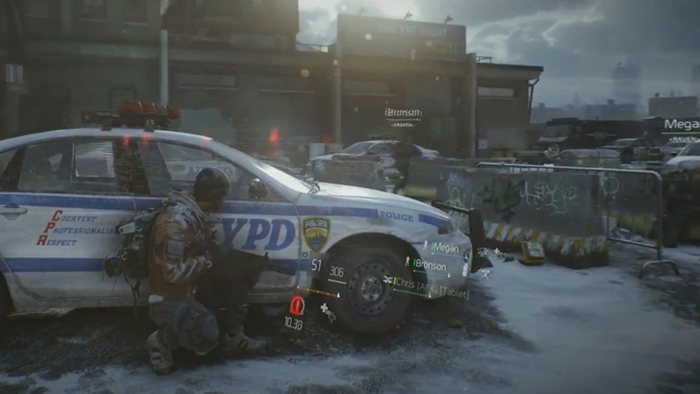 Tom Clancy's The Division (PC)
Availability

Out of Stock
About this game
We live in a complex world. The more advanced it gets, the more vulnerable it becomes. We've created a house of cards: remove just one, and everything falls apart.
Black Friday – a devastating pandemic sweeps through New York City, and one by one, basic services fail. In only days, without food or water, society collapses into chaos. The Division, an autonomous unit of tactical agents, is activated. Leading seemingly ordinary lives among us, these agents are trained to operate independently in order to save society.
When society falls, we rise.
Welcome to a next-gen experience in a persistent and dynamic open world environment that is built from the ground up for co-op and where exploration and player progression are essential. Teaming up with other Division agents, your mission is to restore order, investigate the source of the virus, and take back New York.
Enter a universe where time of day and weather conditions impact your gaming experience. Use the environment for strategic advantage to dominate fights and ambush your enemies. Utilize your gas mask to provide protection from the virus, and upgrade it to enter the most highly contaminated areas.
The Division is an FPS and RPG all in one. You'll design your characters to try and survive this cruel version of Manhattan, all the while teaming up with players in order to try and survive not just enemy forces, but enemy players who decide the city isn't worth saving.
Battle by yourself, battle with friends, battle however you choose, just battle. Whether it's above ground, below ground, in buildings, in the Dark Zone, or anything in between the world of The Division is vast, and there's many ways to play, and many ways to survive, and many ways to die.
What side will you be on when this is all over?