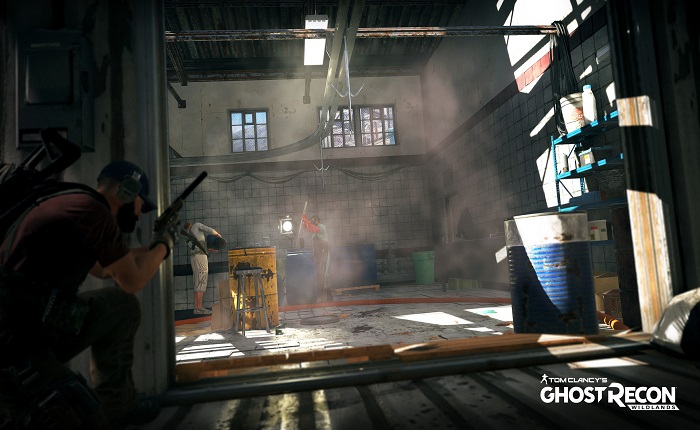 Tom Clancy's Ghost Recon Wildlands Gold Edition (PC) EU
Availability

Out of Stock
Contents of the Gold Edition


Ghost Recon Wildlands (original game)

Season Pass

Digital Deluxe Pack with bonus contents
The long-awaited return of the Ghost Recon franchise is upon us, with the open world tactical shooter, Tom Clancy's Ghost Recon Wildlands.
The tenth installment in the Ghost Recon series will take the game into an open world environment for the first time ever. Whilst previous entries have focused on a more futuristic setting such as Advanced Warfighter, Wildlands will take it back to the olden days of Ghost Recon. This is Ubisoft's biggest effort at an open world game in any of the series that they have released. The vast location features mountains, forests, deserts, salt plains and much more.
Ghost Recon Wildlands takes place in Bolivia, which is withering under the grasp of the Santa Blanca cartel, who continues to increase its influence as the country becomes the number one hot spot for producing cocaine in the entire world. The rapid rise of these powerful cartels has forced the United States Government to be called into action, by sending in the United States Army, specifically a special elite operations unit known as "The Ghosts" to eradicate the cartel and discover the key to their power struggle in Santa Blanca.
Tom Clancy's Ghost Recon Wildlands will release in March 2017 on Microsoft Windows, PS4 and Xbox One.
About Tom Clancy's Ghost Recon Wildlands Gold Edition (PC) Game Key
Tom Clancy's Ghost Recon® Wildlands is the very first military shooter in a massive open world that you can play entirely solo or in four-player co-op.

TAKE DOWN THE CARTEL
A few years from now, Bolivia has become the largest cocaine producer in the world. The Santa Blanca cartel has turned the country into a narco-state. As a Ghost, you must stop the cartel by any means necessary.

BECOME A GHOST
Create and fully customize your Ghost, weapons, and gear. Enjoy a total freedom of playstyle. Lead your team and take down the cartel, either solo or with up to three friends.

EXPLORE BOLIVIA
Journey through Ubisoft's largest action-adventure open world. Discover the stunning diverse landscapes of the Wildlands both on and off road, in the air, on land and at sea with over 60 different vehicles.

Pre-order to receive a bonus mission: Explore the high mountains of Bolivia to break the alliance between Santa Blanca and the Peruvian Cartels.
Gold Edition
Get the ultimate Ghost Recon Experience with the Gold Edition, which includes game and season pass giving you access to two major expansions as well as all Deluxe Edition content.