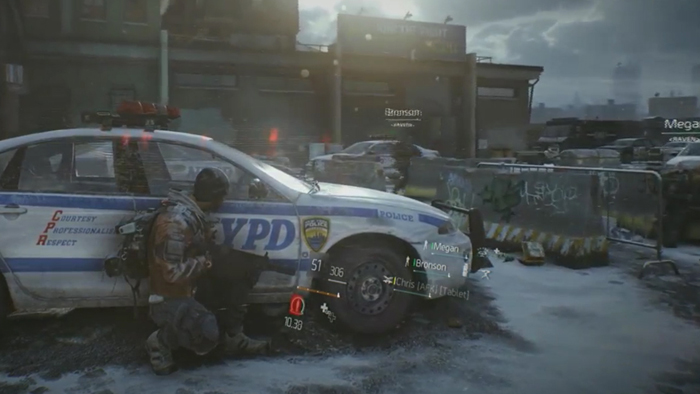 Tom Clancys The Division Nvidia Code (PC)
Tom Clancy's The Division spielt in New York City, drei Wochen nachdem die Stadt am Black Friday von einer tödlichen Pandemie befallen wurde. Nach nur wenigen Tagen ohne Nahrung löst sich die Gesellschaft in Chaos auf. The Division, eine geheime Einheit unabhängiger taktischer Agenten, wird mit der Direktive 51 aktiviert. Die Agenten von The Division leben unauffällig mitten unter uns, aber sind ausgebildet, unabhängig von offiziellen Befehlen zur Tat zu schreiten. Wenn alles zusammenbricht, beginnt ihre Mission.
Im realistisch angelegten Tom Clancy's-Universum können Spieler die charakteristischen Straßen und Wahrzeichen des Big Apples erkunden, die nun von plündernden Clans heimgesucht werden, bereit alles zu tun um zu überleben. Vom Central Park, dem U-Bahn-System bis hin zur Freiheitsstatue – nirgendwo ist man mehr sicher. Spieler erkunden New York online in einer sich ständig verändernden und offenen Spielwelt. Um in dieser bestehen zu können, ist es essentiell, die Welt zu erforschen, zu kämpfen und seinen Charakter durch Rollenspielelemente weiterzuentwickeln.