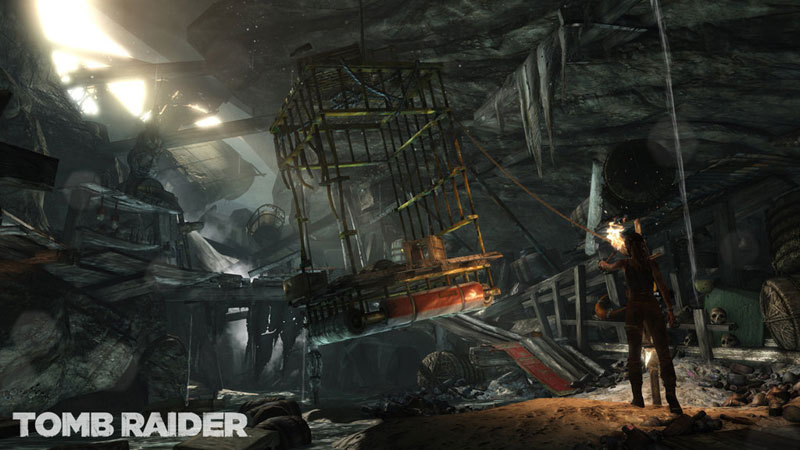 Tomb Raider - Survival Edition
NOTE : Activation key must be used on a valid Steam account. Requires internet connection.
SURVIVAL EDITION - EXTRAS
---
Digital 32p mini art book compiled by TOMB RAIDER'S Art Director Brian Horton
10 downloadable tracks from TOMB RAIDER's atmospheric soundtrack
Digital double sided map of the game's mysterious island setting and the iconic cover image
Digital comic Tomb Raider: The Beginning
DLC Costume "Guerilla Skin" This outfit makes Lara look like a jungle warfare guerilla
DLC Weapon "Silverballer" The signature Pistol that Agent 47 uses in Hitman: Absolution
DLC Weapon "Agency SPS 12" The shotgun that Agent 47 uses in Hitman: Absolution
DLC Weapon "HX AP-15" The SMG that Agent 47 uses in Hitman: Absolution
ABOUT THE GAME
---
A Survivor Is Born. Tomb Raider explores the intense and gritty origin story of Lara Croft and her ascent from a young woman to a hardened survivor.
Armed only with raw instincts and the ability to push beyond the limits of human endurance, Lara must fight to unravel the dark history of a forgotten island to escape its relentless hold. Download the Turning Point trailer to see the beginning of Lara's epic adventure.
KEY FEATURES
---
A Turning Point: Experience Lara Croft's intense origin story from a young woman to a hardened survivor.
An All-New Raiding Experience: Explore a mysterious island filled with environmental puzzles, visceral combat, and tombs to discover.
Fight to Live: Salvage resources, gain experience, and upgrade Lara?s weapons and tools to survive the island's hostile inhabitants.
Survive as a Team: Play a variety of multiplayer modes as Lara?s Shipmates or Yamatai's Scavengers.
SYSTEM REQUIREMENTS
---
OS: Windows XP SP3
Processor: 2GHz Dual Core (Intel Core 2 Duo or better, AMD Athlon X2 or better)
Memory: 1GB RAM (XP) or 2GB RAM (Vista and up)
Hard Drive: 10 GB free
Graphics: 512MB - nVIDIA GeForce 8600 / AMD HD2600 XT
DirectX?: 9.0c
---
Tomb Raider ? Square Enix Ltd. 2012. Square Enix and the Square Enix logo are registered trademarks of Square Enix Holdings Co., Ltd. Lara Croft, Tomb Raider, Crystal Dynamics, and the Crystal Dynamics logo are trademarks of Square Enix Ltd. The rating icon is a registered trademark of the Entertainment Software Association. All other trademarks are the property of their respective owners. All rights reserved.