Urban Empire (PC)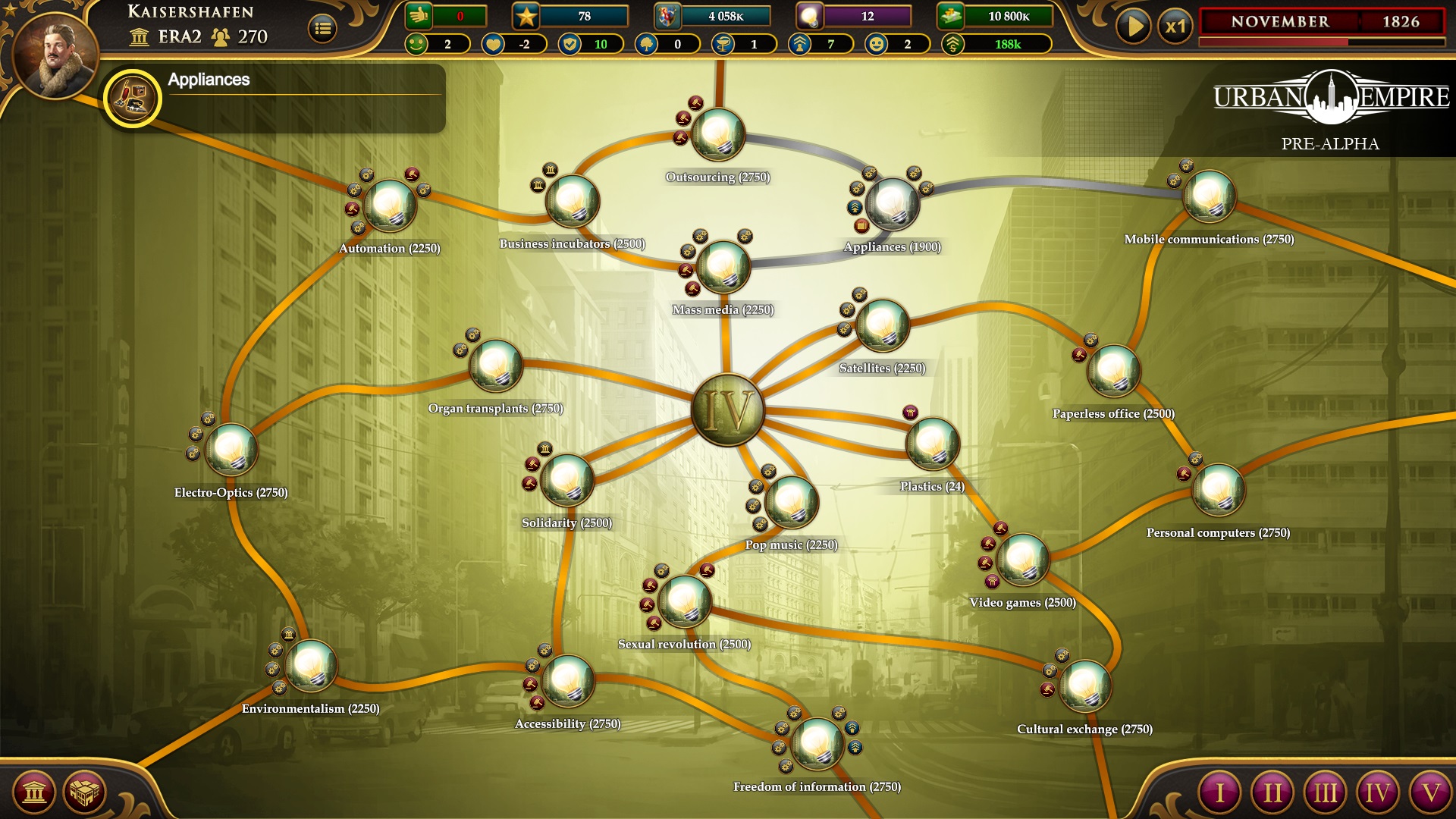 About Urban Empire KEY

In Urban Empire you take control of a mayoral dynasty and lead your city and people through 200 years of history. Establish infrastructures, plan city districts, debate political decisions at the town council, bribe or blackmail your opponents, empower the democratic rights of your people or ignore them and reign supremely by yourself – the decision is yours!
Beginning in the 1820s, establish your city through five different eras, each with its own threats and opportunities. Master the challenges of the centuries, face political struggles, experience world-changing events and pioneering inventions, and create your own unique Urban Empire!
Urban Empire is a 'City Ruler', pioneering a new breed of strategy game that combines city builder features with political scheming and adds profound social and historical events into the mix, creating a whole new gameplay experience where players must employ strategic planning and political savvy to successfully grow their cities in their role as Mayor.
Introduce new ideas and technologies, like the electric tram, antibiotics or video games and use your power to convince the city council of your political agenda.
Up to 1000 dynamic events represent the twists and turns of urban life: make and influence decisions on issues such as women's rights, the hippie movement, and child labor. Who knows what comes next?
History is known often by the leaders that shape cities, states, countries, and continents. Now, you have your chance to put your stamp on history through Urban Empire. How will you construct your city? What wonders will you build in it? How will you interact with those under you? Those who work beside you? Those who try and overthrow you? The choice is yours. You're a ruler, not a builder, go and see what empire you can make, and see how history looks upon you once your time is done.