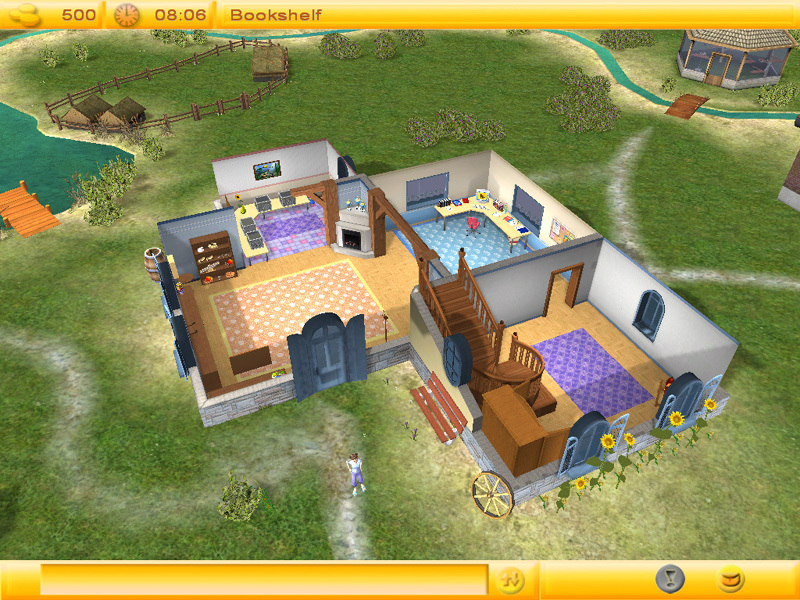 World of Animals - Pets'n pals Collection
NOTICE: Activation key must be used on a valid Steam account. Requires internet connection.
THE WORLD OF ANIMALS PETS?N PALS COLLECTION
---
My Best Friends ᄀᄚ Cat & Dogs
My Pet Hotel
My Pet Hotel 2
My Riding Stables
My Riding Stables ᄀᄚ Life with Horses
My Vet Practice: In the Country
Riding Star
MY BEST FRIENDS - CAT & DOGS
---
My Best Friends ᄀᄚ Cats & Dogs: Can this be real? Sure, because this is a pet care game where puppies and kittens can be taken care of and be given a lot of training as well. You are responsible for the sensitive upbringing of your pet: You decide on the food, the composition of training courses, the grooming and decorating.
If the pet is given optimal food, grooming and heaps of love it will perform well in both agility and beauty competitions. Winning these, the owner will be able to buy even better pet care products and costumes for the loved one. Detailed and realistic animations of the cute Huskies, Dalmatians, Retrievers, German Shepherds, Maine Coons, British Blue, Siamese and European house cats provide extra fun and motivation.
MY PET HOTEL
---
You alone are responsible for the wellbeing of these animals, entrusted to you by their owners, in your own carefully set up pet hotel. You can build up and decorate the pet hotel in a complete 3D world, as you wish, using exciting scenarios and different levels of difficulty, in order to be able to provide the animals with a secure haven. You will Find in the various character sheets, that each animal has its own short history and characteristics, together with Information on its specific needs. There is also the possibility that, through the grateful thanks of happy pet owners, you may ultimately be rewarded by being named as ?Best Pet Hotel in the Worldン.
MY PET HOTEL 2
---
A lot of exciting tasks and different pets are waiting for you! You will be in charge of caring for each little fosterling personally. The playful little pets will need a lot of attention when running around lumbering. Teach your animals tricks and pamper them with nice treats. When having achieved a task very well you will get ?extrasン to upgrade your pet hotel to lead your pet hotel to worldclass success!
MY RIDING STABLES
---
You always wanted to run your own estate, decide yourself about the look of your stable and look after your own horses? With this PC game your dream comes true. Raise sweet little foals and take excellent care of your guests in ?My Riding Stablesン. Give outstanding riding lessons and prepare your horses and students perfectly, so that they will be the riding stars of the future. You prefer taking part in competitions yourself? Go for it and show your amazing talent! Relax while riding through the wonderful country side or while shopping downtown. What are you waiting for? Your first guests are already expecting you!
MY RIDING STABLES - LIFE WITH HORSES
---
The Riding Stables at Mill Creek are mere ruins, but you are about to change that: stables, riding hall and guesthouse are being renovated and guests will happily pay for their stay. Your earnings will help you to build a new breeding stable and soon cute little foals frolic on the pasture with their moms. Later you will train them and sell them to trustworthy customers. Other horse owners bring their horses to be massaged by your knowing hands.
You also have your own horse, of course, which, if the two of you trained enough, you take to various cross country races. Let?s win the Cup and make your dream come true!
MY VET PRACTICE: IN THE COUNTRY
---
Do you sometimes dream of being a vet doctor? This dream can now come true. Build up your own practice -decide when to build which building and which patient to treat. Every day people come to you with their animals, guinea pigs, rabbits, cats, dogs and even horses. Sometimes it can even be necessary to accommodate the animals and take care of them for a couple of days, so that they get well and happy again quickly.
RIDING STAR
---
Ride like a world champion! Breathtaking action, challenges in show jumping, dressage and cross country riding are waiting for your talent. You train rides and horses and lead them to success. The world championship venue, the world?s biggest riding Stadium in Aachen, invites you to take part in the finals in the large show jumping stadium and the Deutsche Bank stadium where the dressage championships take place.
The concept for dressage riding controls follows a completely new concept and provides more action while challenging the player?s concentration at the same time. In the atmospheric night level you will go for the ultimate feeling of excellent riding performances.
SYSTEM REQUIREMENTS
---
OS: Windows XP / Vista / 7 / 8
Processor: Pentium 1.2 GHz or equal AMD CPU
Memory: 256 MB RAM
Graphics: 3D graphics card (DX9 compatible/SM1, SM2) with 64 MB memory
DirectX: Version 9.0
Hard Drive: 500 MB available space