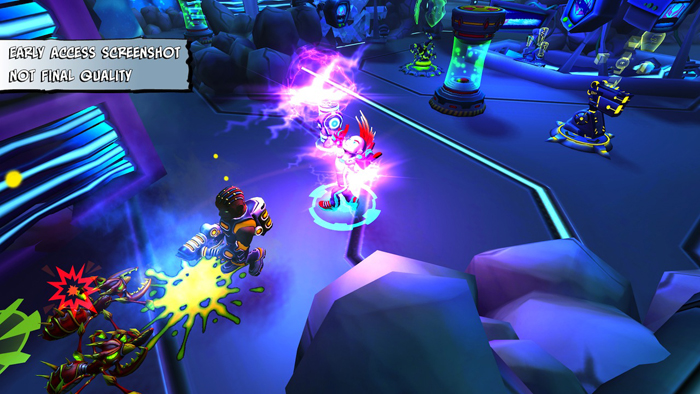 ZAMB! Biomutant Extermination (PC)
Availability

Out of Stock

24 Scientific Labs to Dominate and 3 Environments to Conquer
– Hack the power cells in 24 action packed levels and take over the mad scientist's asteroid base.

14 Powers and Turrets
– Combining your strategic mind with a Brawling skill set you will have to use everything at your disposal to defeat the waves of mutants.

Over 200 upgrades for each character
– Increase your range, power up your damage, or upgrade your AoE radius to better dispose of the vile mutants.

17 Unique Enemies
– Defend against mutant Wasps, Scorpions with blasters, exploding Ticks and the titanic Crusher Bugs.

3 Challenging Bosses
– Face off against the most destructive scientific experiments created by the mad scientist

Replayability
– Unlock achievements and star related challenges through every level, adding extensive replayability and bragging rights!