ARMA 3 Anniversary Edition (PC) EU Version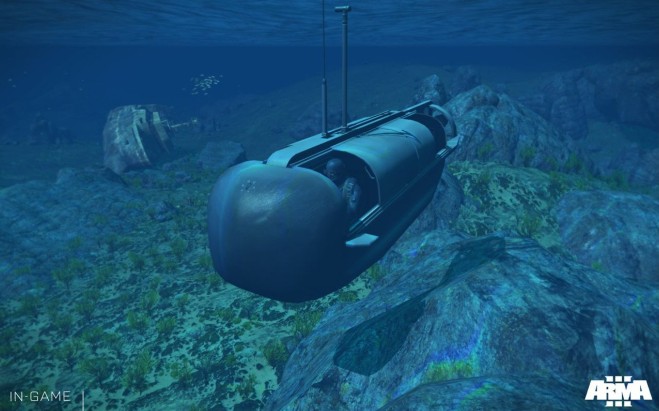 Contents of the Anniversary Edition
Arma 3 (original game)
Arma 3 Apex (DLC)
About This Game
Experience true combat gameplay in a massive military sandbox. Arma 3 sends you to war.
The third installment in Bohemia Interactive's award-winning tactical military shooter series boasts with a massive 290 square km location in the Mediterranean, over 40 weapons and more than 20 vehicles, creating an authentic, varied and open war experience.Discover the islands of Altis and Stratis, including wide cities, soft green hills, even wind and solar farms. Engage in asymmetrical battles ascending from the hills in the north and use lots of battle options given by the extremely detailed landscape. Take a look on the battlefield by using an attack helicopter, crush your enemies in a tank, or decide to be classic infantry - the choice is yours.Choose the right weapons for each mission based on different parameters. Use land, air and sea vehicles like helicopters or fast boats, and discover the submarine landscape in underwater battles!
Arma 3 Apex
Enlist for active duty with Arma 3 Apex and be deployed to a brand new warzone. With its distinct geographical features, the South Pacific island archipelago of Tanoa introduces fresh opportunities for all types of combat operations. Engage in Arma 3's tactical gameplay, where movement, shooting, and teamwork truly matter, and make use of new vehicles, weapons and gear to overcome the challenges of a hostile foreign terrain. The Apex expansion represents the pinnacle of over 15 years of Arma development. Enjoy one of the most meaningful gaming experiences on PC; feel the adrenaline-rush of a hard-earned victory, discover a continuously evolving platform packed with official and player-created content, and join one of thousands Arma community groups to meet new people from across the world. Authentic, open, and diverse – this is the PC's premier military game at its finest. Welcome to Arma 3 Apex!