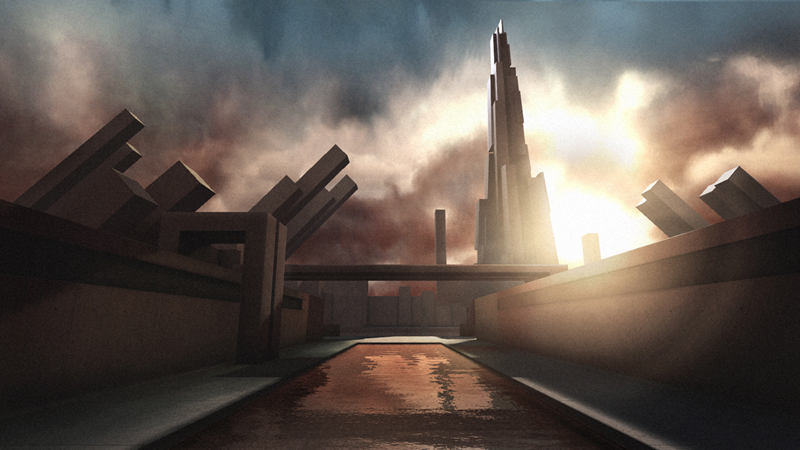 Assassin's Creed Revelations - The Lost Archive (DLC 3)
Availability

Out of Stock
NOTICE: Requires the base game Assassin?s Creed Revelations in order to play.
ABOUT THE GAME
---
Explore the mysterious pasts of Subject 16 and Lucy Stillman in 2 hours of all-new single player content, using the innovative narration style and puzzle-platforming gameplay pioneered in Assassin?s Creed Revelations? present-day Desmond sequences.
KEY FEATURES
---
Download The Lost Archive and unlock new features:
New single player features: 3 skins (Ezio Turkish Assassin Armour, Alta??r robe and the Armour of Brutus) + Capacity upgrades (Gun, Crossbow and Bomb capacities) + 1 additional mission: "Vlad the Impaler Prison"


New multiplayer features: 3 characters (The Crusader, Ottoman Jester and Ottoman Doctor)
SYSTEM REQUIREMENTS
---
Minimum Configuration:
Supported OS : Windows? XP SP3 / Windows Vista? SP2 /Windows 7? SP1
Processor: Intel Core?2 Duo E4300 @ 1.8 Ghz or AMD Athlon64 X2 4600+ @ 2.4GHZ
RAM: 1.5 GB Windows? XP / 2 GB Windows Vista? - Windows 7?
Video Card: 256 MB DirectX? 9.0ᄀᄚcompliant card with Shader Model 3.0 or higher (see supported list)
Sound Card: DirectX 9.0 ᄀᄚ compliant sound card
DirectX Version: DirectX? June2010 or newer (libraries included on disc)
Hard Drive Space: 12 GB
Peripherals Supported: Keyboard, mouse, optional controller
Others: Temporary broadband connection required for one-time product registration at first launch, permanent broadband connection required for multi-player.


* This product does not support Windows? 98/ME/2000/NT
Recommended Configuration:
Processor: Intel Core?2 Duo E6700 @ 2.6 GHz or AMD Athlon64 X2 6000+ @ 3.0Ghz or better
Video Card: 512 MB DirectX? 9.0 ᄀᄚ compliant card with Shader Model 5.0 or higher (see supported list)
Sound: Surround Sound 5.1 capable sound card
Peripherals: Keyboard, mouse, joystick optional (Xbox 360? Controller for Windows recommended)
Supported Video Cards at Time of Release:
AMD? Radeon? HD2000/3000/4000/5000/6000 desktop series
nVidia GeForce? 8/9/GT200/GT400/GT500 desktop series


Laptop versions of these cards may work but are NOT supported. These chipsets are the only ones that will run this game. For the most up-to-date minimum requirement listings, please visit the FAQ for this game on our support website at http://support.ubi.com.
---
? 2012 Ubisoft Entertainment. All Rights Reserved. Assassin?s Creed, Ubisoft, and the Ubisoft logo are trademarks of Ubisoft Entertainment in the U.S. and/or other countries.