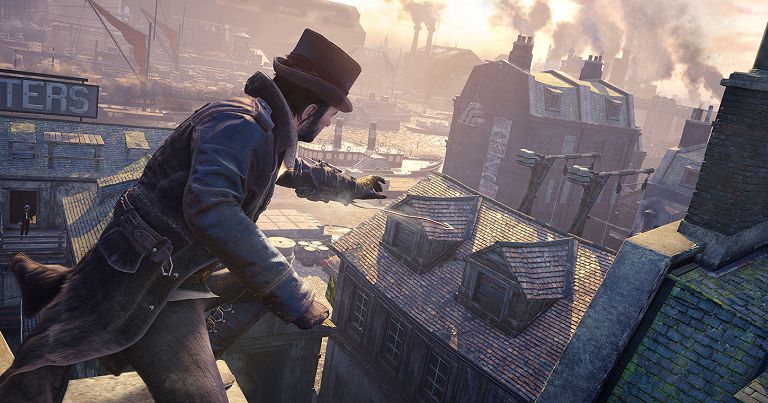 Assassin's Creed Syndicate - The Darwin and Dickens Conspiracy DLC (PC)
Platform

uplay pc

Version
About This Game
London, 1868. In the heart of the Industrial Revolution, lead your underworld organization and grow your influence to fight those who exploit the less privileged in the name of progress:
Champion justice. As Jacob Frye, a young and reckless Assassin, use your skills to help those trampled by the march of progress. From freeing exploited children used as slave labour in factories, to stealing precious assets from enemy boats, you will stop at nothing to bring justice back to London's streets.
Command London's underworld. To reclaim London for the people, you will need an army. As a gang leader, strengthen your stronghold and rally rival gang members to your cause, in order to take back the capital from the Templars' hold.
A new dynamic fighting system. In Assassin's Creed Syndicate, action is fast-paced and brutal. As a master of combat, combine powerful multi-kills and countermoves to strike your enemies down.
A whole new arsenal. Choose your own way to fight enemies. Take advantage of the Rope Launcher technology to be as stealthy as ever and strike with your Hidden Blade. Or choose the kukri knife and the brass knuckles to get the drop on your enemies.
In London, the systemic vehicles offer an ever-changing environment. Drive carriages to chase your target, use your parkour skills to engage in epic fights atop high-speed trains, or make your own way amongst the boats of the River Thames.
As per usual with Assassin's Creed games, Assassin's Creed Syndicate will let you explore the vast city of which you are in, in this case, London, and also as is tradition, you'll get to meet many of the famous folks who lived there at the time. What wonders will they gave you? What missions will they assign you? Will they be your friends or your foes? Explore the vastness of London and find out.
Plus, with the Assassins Creed Syndicate Bonus Mission DLC, you'll get all new missions that take place with some legendary figures. You can join the "Dickens and Darwin Conspiracy", or venture out as Jack the Ripper, or have fun with the "Runaway Train", or, enjoy a 10-mission bundle known as the "Dreadful Crimes"!