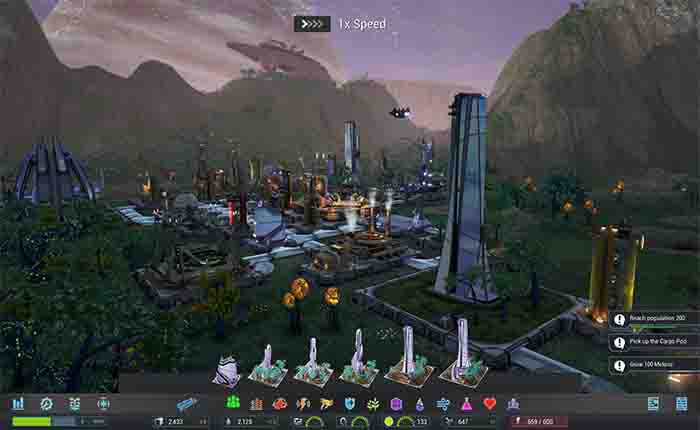 Aven Colony (PC) EU
About This Game
When the Earth becomes to full of life, we will no doubt look to the stars to save us and create a new life for us. If you think you'll be the perfect candidate to manage such an expedition, then you'll want to play Aven Colony. For in this sci-fi city-builder and manager game, you'll be put in charge of the first human colony on the world of Aven Colony.
Your job is simple, build a colony, then expand. You'll go from a few simple structures to support life to massive cities that resemble what is on Earth. But, it's your job to keep it running, keep the people happy, and keep the people safe. This is not a job you can just sit back and relax in, the fate of the colony is in your hands.
The world you are on is vastly different from Earth. The biomes there may seem familiar, but they hold dangers that could seriously disrupt life on your colonies. Massive storms, toxic gas, long days (like seasons long) and more will be put against you. So don't just plop a colony down where you feel it'll be good. You need to make sure that the people can handle what's to come.
Plus, lest we forget, this isn't our world, just the opposite, this is someone elses, and thus there will be other life that you need to contend with.
If you're up to the job though, if you think that you can handle whatever the new world throws at you, then load up, and get ready to set course for Aven Colony.