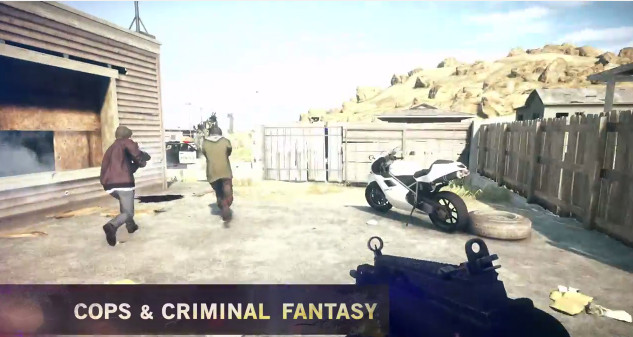 Battlefield Hardline (PC)
About Battlefield Hardline (PC)
Crafted by the storytellers at Visceral, developers of the Dead Space trilogy, Hardline's single-player story puts you in the shoes of detective Nick Mendoza in an episodic crime drama. Lead your crew and employ new tactics to gather intel, obtain warrants, and make non-lethal arrests.
The change from military conflicts to criminal encounters makes for a new, fast-paced take on Battlefield that has you playing on both sides of the law. Pull off the perfect heist and zip-line between buildings to get away with the cash, or pursue criminals in intense chases at blistering speeds and take them down – either way, the action will keep you on your toes. Even so, this is a true Battlefield experience. With destructible environments, modern-day weaponry, high-performance vehicles, and massive encounters, you'll feel right at home.
While classic Battlefield modes like Conquest remain intact, Battlefield Hardline features four all-new modes. Steal cash from armored trucks and make an escape in Heist; fight for control of a crate of loot in Blood Money; chase down criminals at high speeds in Hotwire; and save hostages in Rescue. Plus, new gadgets like the grappling hook and zip-line will change the way you play.
For those who have a wanted a modern, not to mention urban, shooter experience, then Battlefield Hardline is the game you have been waiting for. The intensity is and adrenaline will flow through you as you try to get away with your big score, or try to catch those who think they can break the law. Teamwork is key, regardless of what side you are on, so be aware of who's with you, and who's against you. High stakes heists, epic chases through the streets, through buildings, through the air, and more. This is just a day in the life of the Battlefield Hardline player.