Battlefield V (PC/NVIDIA)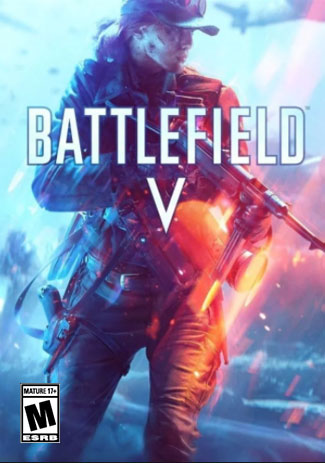 RTX2060 2070 2080 only !!!
Buy Battlefield V (PC/NVIDIA) Game Key
Buy Battlefield V (PC/NVIDIA) game code and get your key for Origin activation within minutes via email! Use the key to access your highspeed download of your received game. Don't miss out this offer.
---
About This Edition
Follow the steps:
https://www.nvidia.com/en-us/geforce/campaigns/rtx-triple-threat-bundle/redemption-instructions/
1. Install your qualified graphics card.
2. Update or install the latest version of GeForce Experience (Version 3.17 or higher).
3. Open and log in to GeForce Experience.
4. Go to the Account drop-down menu in the top-right and select "REDEEM".
5. Enter your bundle code from your qualifying bundle purchase.
6. Follow the remaining instructions on screen.
7. For Battlefield V and Anthem, you may be prompted to log in to a digital store account where your game will be received, such as Origin. For Metro Exodus, you will receive a second code to redeem on Epic Store.
8. For troubleshooting help, please visit our FAQ here. If you are still experiencing problems, please contact our customer support team.
---
System Requirements
MINIMUM:
OS: 64-bit Windows 7, Windows 8.1 and Windows 10
Processor (AMD): AMD FX-6350
Processor (Intel): Core i5 6600K
Memory: 8GB RAM
Graphics card (AMD): AMD Radeon™ HD 7850 2GB
Graphics card (NVIDIA): nVidia GeForce® GTX 660 2GB
DirectX: 11.0 Compatible video card or equivalent
Online Connection Requirements: 512 KBPS or faster Internet connection
Hard-drive space: 50GB