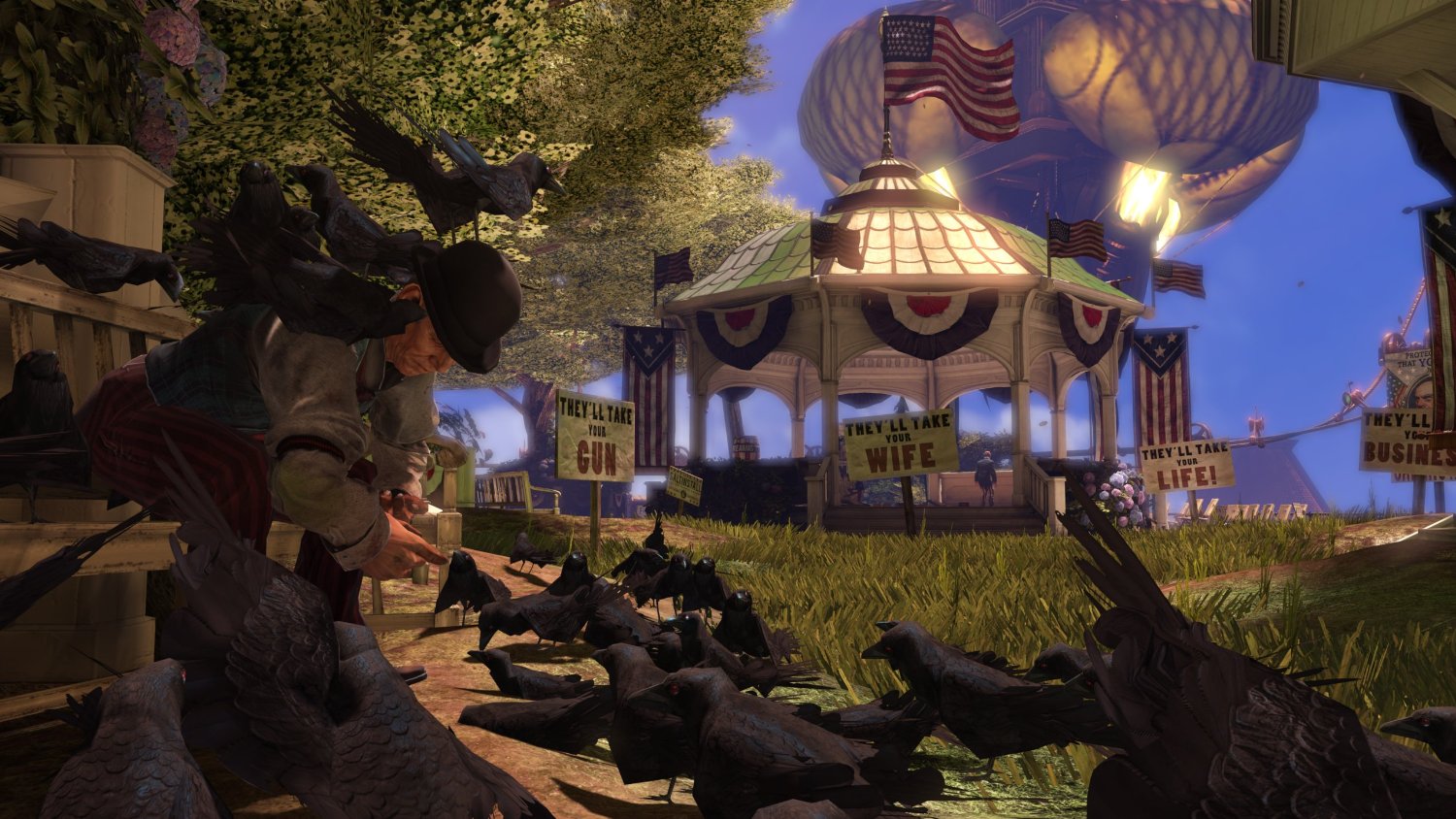 BioShock Infinite (PC)
About BioShock Infinite (PC) Game Key
Indebted to the wrong people, with his life on the line, veteran of the U.S. Cavalry and now hired gun, Booker DeWitt has only one opportunity to wipe his slate clean. He must rescue Elizabeth, a mysterious girl imprisoned since childhood and locked up in the flying city of Columbia. Forced to trust one another, Booker and Elizabeth form a powerful bond during their daring escape. Together, they learn to harness an expanding arsenal of weapons and abilities, as they fight on zeppelins in the clouds, along high-speed Sky-Lines, and down in the streets of Columbia, all while surviving the threats of the air-city and uncovering its dark secret.
The City in the Sky – Leave the depths of Rapture to soar among the clouds of Columbia. A technological marvel, the flying city is a beautiful and vibrant world that holds a very dark secret.
Unlikely Mission – Set in 1912, hired gun Booker DeWitt must rescue a mysterious girl from the sky-city of Columbia or never leave it alive.
Whip, Zip, and Kill – Turn the city's Sky-Lines into weaponized roller coasters as you zip through the flying city and dish out fatal hands-on punishment.
Tear Through Time – Open Tears in time and space to shape the battlefield and turn the tide in combat by pulling weapons, turrets, and other resources out of thin air.
In true Bioshock fashion, you'll be able to wield incredible abilities as you try and not only rescue Elizabeth, but fight back those who try and take her, and try to kill you. Fireballs, lightning, CROWS!!! The abilities are vast and deep, and because of how Bioshock Infinite is made, you can personally choose which powers and abilities you use at any given time, giving you a truly custom experience.
With new modes to unlock, and plenty of replay potential, Bioshock Infinite is the true Bioshock experience you've been waiting for.