Call of Duty: Modern Warfare 3 (PC)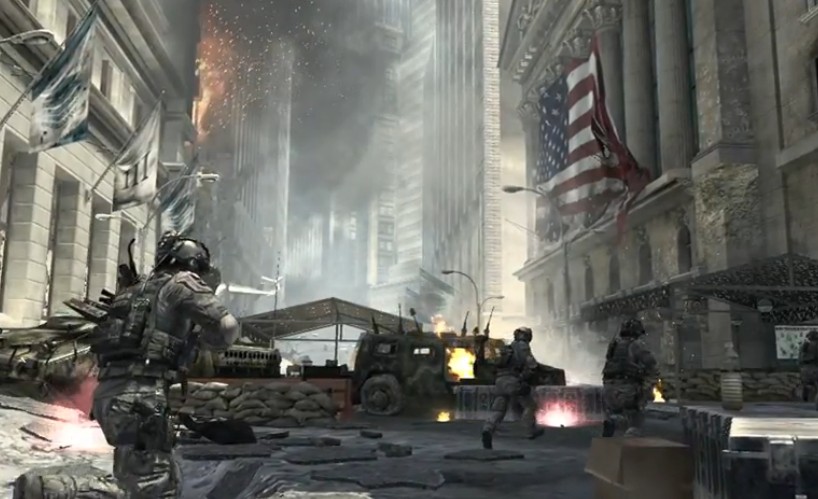 About Call of Duty: Modern Warfare 3 (PC) Game Key
The best-selling first person action series of all-time returns with the epic sequel to multiple "Game of the Year" award winner, Call of Duty: Modern Warfare 2. In the world's darkest hour, are you willing to do what is necessary? Prepare yourself for a cinematic thrill-ride only Call of Duty can deliver. The definitive Multiplayer experience returns bigger and better than ever, loaded with new maps, modes and features. Co-Op play has evolved with all-new Spec-Ops missions and leaderboards, as well as Survival Mode, an action-packed combat progression unlike any other.
Modern Warfare 3 delivers a multiplayer experience that continues to raise the bar by focusing on fast-paced, gun-on-gun combat, along with innovative features that support and enhance a large variety of play-styles. Killstreaks have been redesigned, new game modes are being introduced, and a gun progression system evolves your weapons over time.
Special Ops returns with a bevy of additions, including 16 new objective-based missions and the all-new Survival Mode. Team up online, locally, or play solo and face endless waves of attacking enemies throughout every multiplayer map. Purchase and customize your weapons, air support, equipment and abilities to stand up against increasingly difficult forces and land a spot on the leaderboards.
As always, Call of Duty ups the ante with the gameplay, with numerous modes for you to partake in both single player and multiplayer modes. Battle for personal glory, or battle to save the world, the option is yours. Plus, with numerous DLC packs available, you can get even more bang for your buck with this game, with even more weapons to use, and more modes for you to play in. This is Call of Duty Modern Warfare 3, this is the high-octane, high-intensity, genre-defining title you've been waiting for. Are you ready to save the world?