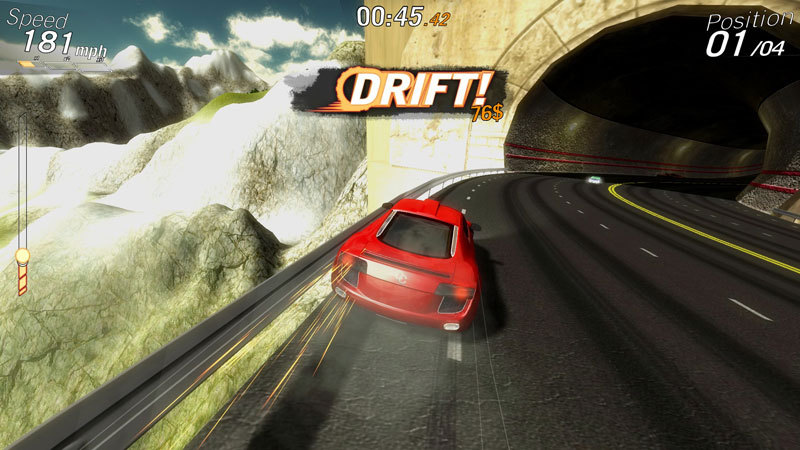 Crazy Cars - Hit the Road
---
NOTICE: Activation key must be used on a valid Steam account, requires internet connection.
ABOUT THE GAME
---
Rediscover the sheer thrill of arcade gaming with Crazy Cars!
The cult racing series created in 1988 by Palace Software is back with a brand new version faster than ever before!
Rediscover the sheer thrill of arcade gaming with this amazing racing game, taking bends at max speed or massive jumps that can go hundreds of meters high.
You'll be right in the middle of all the action, racing some of the best rides out there. Criss-cross different states of the USA at over 180 mph!
Just make sure the cops don't catch you.
KEY FEATURES
---
An arcade game featuring major speed and sky-high jumps.



Experience the intensity of urban racing as you slalom through traffic, avoiding obstacles along the way.



Smash through police barricades. The cops will do everything in their power to try and stop you...



A range of challenges in every race.



Use the garage to customize your vehicle. Pimp your ride!



Challenge your buddies and test our your driving skills in multi-player mode for up to 4 players.
SYSTEM REQUIREMENTS
---
Windows
Minimum Requirements:
OS: Windows XP/Vista/7
Memory: 2 GB RAM
Processor: Core 2 Duo 2.0 GHz (or equivalent)
Graphics: Nvidia GeForce 8600 GS
DirectX: 9.0c or higher
Sound: DirectX-compatible sound card
Mac
Minimum Requirements:
OS: Mac OSX 10.4
Memory: 2 GB RAM
Processor: Core 2 Duo 2.0 GHz (or equivalent)
Graphics: Nvidia GeForce 8600 GS