Dying Light - The Following Enhanced Edition (EU)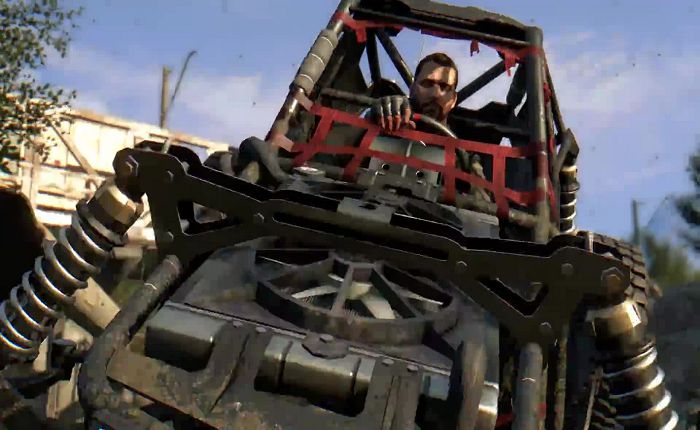 About Dying Light - The Following Enhanced Edition (EU) Game Key
Dying Light: The Following - Enhanced Edition takes parkour-fueled zombie survival to a whole new level. Enjoy the definitive Dying Light experience with the brand-new Legend system, improved visuals, major gameplay enhancements, and more. This package comes with a year's worth of bonus content, including Be the Zombie, Cuisine & Cargo, Ultimate Survivor Bundle, and The Bozak Horde. Last but not least, travel beyond the walls of Harran to discover a vast, dangerous new region in Dying Light: The Following – a massive story-based expansion that brings mysterious characters, deadly new weapons, unexpected quests, and fully customizable and drivable dirt buggies.
Dying Light is a first-person, action survival game set in a vast open world. Roam a city devastated by a mysterious epidemic, scavenging for supplies and crafting weapons to help defeat the hordes of flesh-hungry enemies the plague has created. At night, beware the Infected as they grow in strength and even more lethal nocturnal predators leave their nests to feed on their prey.
The game also features Free Running Movement. Whether tracking prey or escaping predators, Dying Light lets players swiftly navigate the world by seamlessly leaping between buildings, grappling up walls and pouncing on unsuspecting enemies. All to give you a fresh and realistic experience.
Dying Light is set in a vast open world, delivering expansive and varied environments, a wide variety of enemy classes and a hopeless tale of survival where resources are scarce and the infected are not the only threat. You'll have to be mindful of everything, and everyone, in order to make it.
There are plenty of light and heavy weapons to use in Dying Light. Including knives, bats, axes, sledgehammers and more exotic weaponry or utilize guns and other firepower to take down enemies from a distance.
So, if you're ready to take on a threat you never thought was possible, if you're ready to test if you're ready to face off against zombies, creatures, and much more, then check out Dying Light: Enhanced Edition.