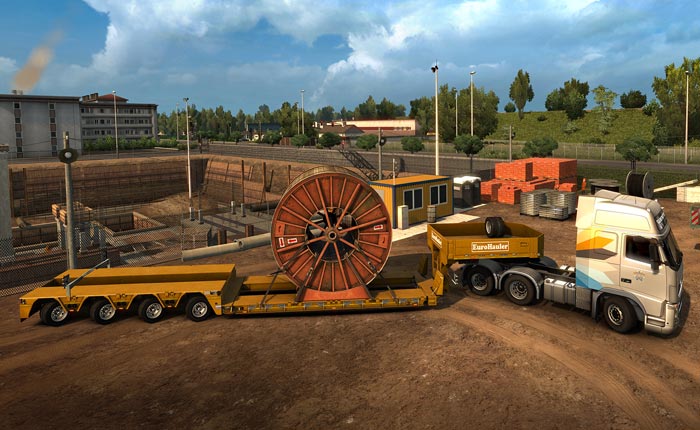 Euro Truck Simulator 2 Heavy Cargo Pack (PC)
Availability

Out of Stock
This Product includes 3 DLC´s:
High Power Cargo Pack
Heavy Power Cargo Pack
Special Transports Pack - without Euro Truck Simulator 2
About This Content
Test your truck driver skills with new trailers and cargoes included in Heavy Cargo Pack. Take advantage of high-tech trailers supporting steerable axles for safer navigation around tight bends. With rebalanced game physics and loads weighing in at up to 60 tons, this DLC will challenge you with all-new heavy haul duties.
New Cargoes
Asphalt Miller
Industrial Cable Reel
Concrete Beams
Crawl Dozer
Locomotive
Metal Centering
Mobile Crane
Transformer
New Trailers
Single Extendable Flatbed
Semi Lowloader with Drop Deck