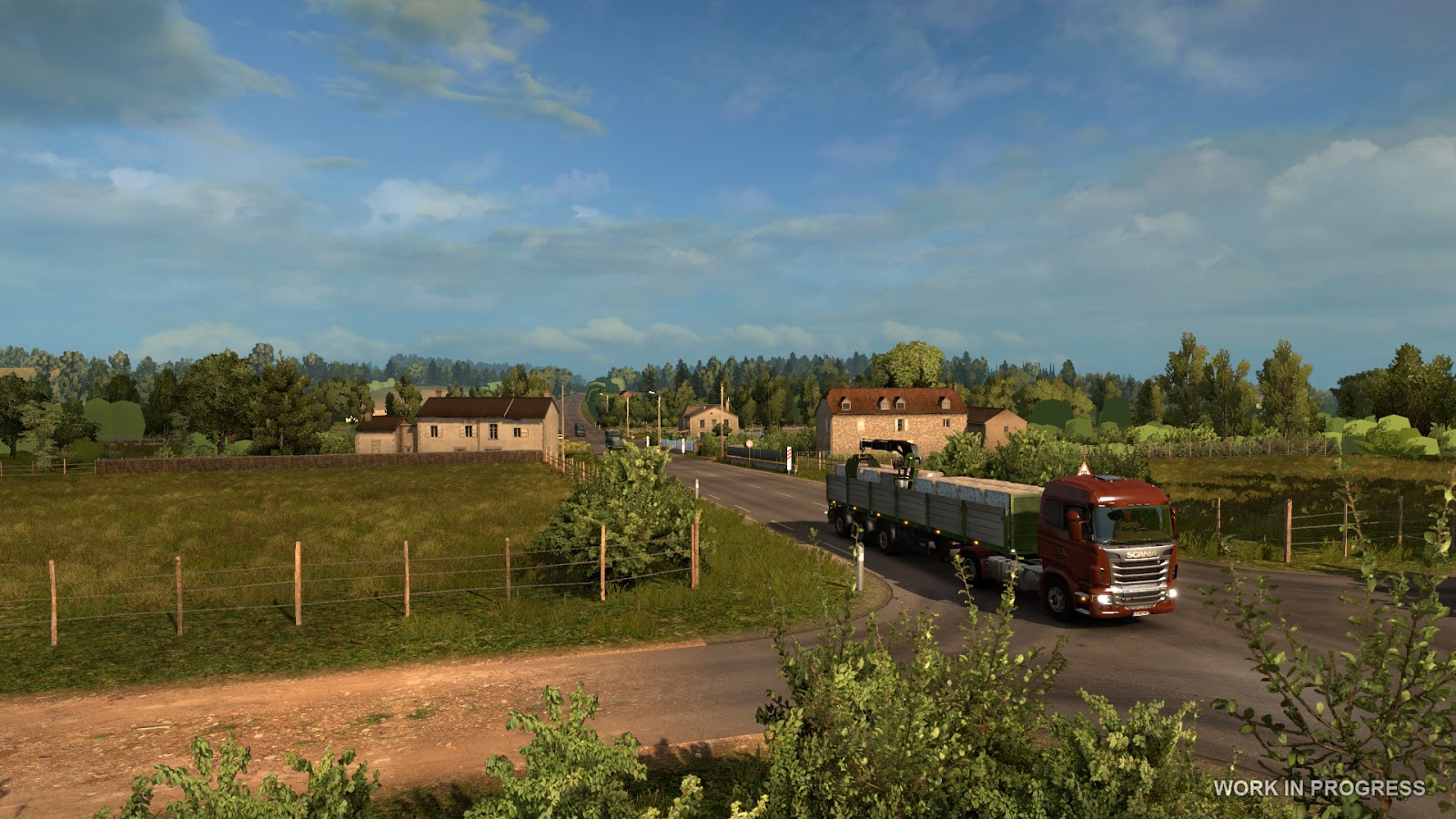 Euro Truck Simulator 2: Vive la France Addon (PC) EU
About Euro Truck Simulator 2: Vive la France KEY

Travel across Europe as king of the road, a trucker who delivers important cargo across impressive distances! With dozens of cities to explore from the UK, Belgium, Germany, Italy, the Netherlands, Poland, and many more, your endurance, skill and speed will all be pushed to their limits. If you've got what it takes to be part of an elite trucking force, get behind the wheel and prove it!
In the expansion, Euro Truck Simulator 2 - Vive la France!, you'll get to explore even more of Europe through the focus of France.
Make your way through broad boulevards of industrial cities and narrow streets of rural hamlets. Enjoy French outdoors with its diverse looks and disparate vegetation from north to south.
Discover famous landmarks, deliver to expansive industrial areas, navigate complex intersections and interchanges, enjoy visually unique roundabouts inspired by real locations. Transport a variety of new cargo to service new local French companies as well as connecting the region to the rest of Europe.
Extensive map of France to explore , 20,000 km of new roads and highways, Famous landmarks, recognizable places, 15 new cities, Rural French villages and sceneries, Enhanced vegetation, and new forest ecosystems.
All the while, you'll be trucking along and delivering cargo to various cities and spots all over the country, and the continent. The cities, towns, villages, and roads are all mapped to real accuracy, making this a true simulator, and not some fake road trip. You'll get to customize your vehicle based on how you want it, both in looks and in size and cargo space.
Start with one truck, then being the makings of your own fleet as you become an empire all onto yourself. Or, you can do it with the community! As numerous players have taken to the game, and are experiencing Euro Truck Simulator 2 - Vive la France! for themselves as well.