F1 2016 (PC)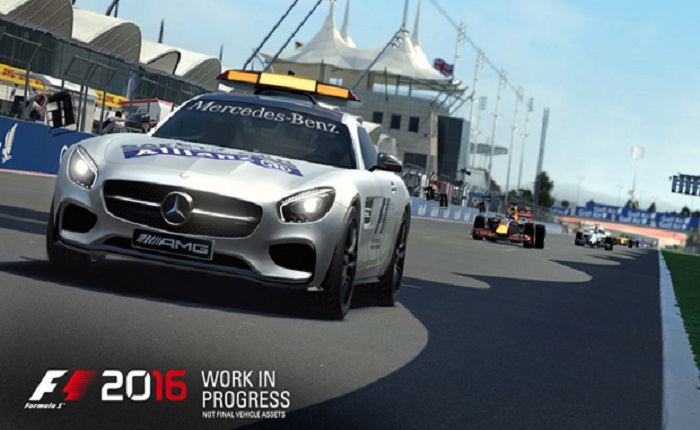 About F1 2016 (PC):

Create your own legend in F1 2016. Get ready to go deeper into the world of the most prestigious motorsport than ever before. F1 2016 is the official videogame of the 2016 FIA FORMULA ONE WORLD CHAMPIONSHIP and features the full 2016 season calendar of 21 tracks, including the brand new Baku circuit in Azerbaijan, and the full roster of 22 drivers and 11 teams, including the new Haas F1 Team. F1 2016 immerses you in not only the on-track excitement of a FORMULA ONE career, including the addition of the iconic Safety Car and also the Virtual Safety Car for the first time, but also uniquely offers the drama and vehicle development that goes on behind the scenes. Work with your agent, engineer and team to develop your car in the deepest ever career experience, spanning up to ten seasons. Forge your own path to glory, and rise to be the champion.
But, even if you end the main run of the game, there's DLC for you to enjoy!
Give your new F1 career a real head start with the F1 2016 'CAREER BOOSTER' DLC PACK, which includes a Career Research and Development Boost, exclusive Career Helmet and Laptop designs and a Multiplayer Lobby icon:
Career Research and Development boost. Exclusive career helmet and laptop designs. Multiplayer lobby icon. All this and more for only $1.99
F1 is one of the most prestigious and intense racing sports out there. Going hundreds of miles an hour done a coursing track, drivers have to be on point at all times to ensure that they finish the race. F1 2016 gives you the chance to live out that racing dream and more! This isn't just a racing game, it's a realistic experience that just begs to be tried out. So strap in, the race is about to start.