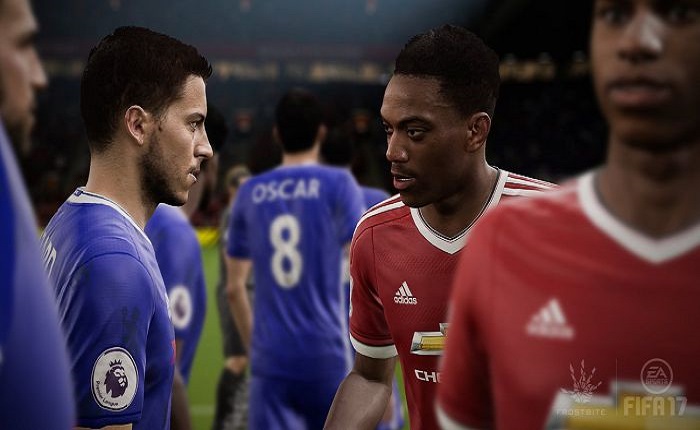 FIFA 17 (Xbox One Download Code)
About FIFA 17
The league leaders of Football games is back for its yearly outing with FIFA 17.
Featuring Borussia Dortmund's Marco Reus as the cover star, FIFA 17 is the most immersive and realistic football experience we have seen. The new release brings about a complete overhaul of the physical techniques and gameplay from previous games, with a rewritten set piece mechanic and an active intelligence system.
For the first time ever, FIFA 17 will feature The Journey - a single-player story mode starring up and coming star Alex Hunter on his journey to the top. The career mode also sees further improvements, including financial and domestic goals to be reached in order to retain your position at the club. FIFA Ultimate Team will also feature new additions, including FUT champions and Squad Building Challenges.
Prepare for kick-off in the greatest soccer offering to date with FIFA 17.
Product description
Powered by Frostbite: One of the industry's leading game engines, Frostbite delivers authentic, true-to-life action, takes players to new football worlds, and introduces fans to characters full of depth and emotion in FIFA 17.

The Journey: For the first time ever in FIFA, live your story on and off the pitch as the Premier League's next rising star, Alex Hunter. Play on any club in the premier league, for authentic managers and alongside some of the best players on the planet. Experience brand new worlds in FIFA 17, all while navigating your way through the emotional highs and lows of The Journey.

Own Every Moment: Complete innovation in the way players think and move, physically interact with opponents, and execute in attack puts you in complete control of every moment on the pitch.