For Honor Gold Edition (PC)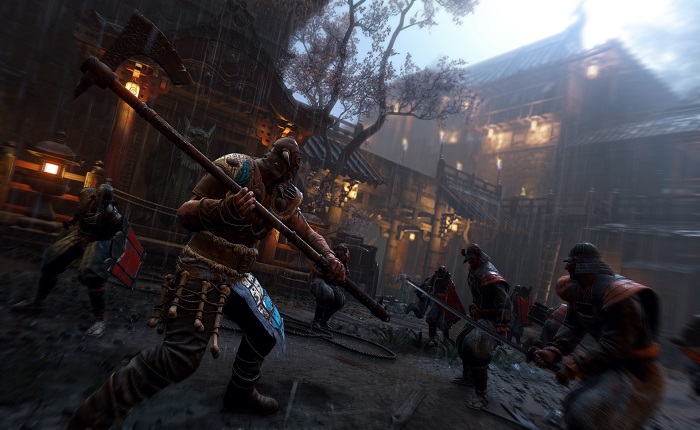 Gold Edition
About this game

Enter the chaos of war as a bold Knight, brutal Viking, or deadly Samurai, three of the greatest warriors of legend.
Wield your blade like never before with the innovative Art of Battle combat system that puts you in total control of your warrior. Master the sword, and fight in brutal, fast-paced melee combat across an engaging story campaign and groundbreaking multiplayer modes.
Discover the world of For Honor and live the history behind the war between the Knights, Samurai, and Viking factions as you carve a path of destruction through an intense, believable battlefield.
Choose your warrior amongst a variety of bold Knights, brutal Vikings and deadly Samurai, each with their own weapon set, play style and customization options.
Storm castles and fortresses in massive battles and confront deadly bosses in intense duels to ensure the survival of your people against a mysterious and deadly foe. For Honor offers an engaging single-player campaign and thrilling multiplayer. Wield the weight of your weapon and feel the power of every strike through the system that puts you in total control.
When a brutal war breaks out between the warring factions of Vikings, Samurai and Knights, it's up to you to decide which one you'll pledge your loyalty too, and which you will crush underneath your boot. Play in single player to flesh out the story and gain new warriors or abilities, then, head to multiplayer to battle with and against your friends to see who is the better faction.
The Gold Edition of the game includes more than any version of the game. Not only does it include the main title and the Season Pass, but it'll also grant you access to the Deluxe Pack, a Day One War Pack which includes 3 Scavenger crates, 30-Day Champion Status, and more, but all future content from the game as well.