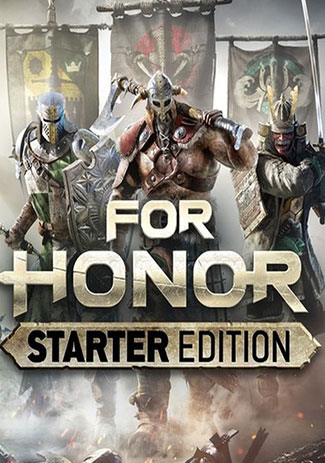 For Honor - Starter Edition (PC)
Buy For Honor - Starter Edition (PC) Game Key
Buy For Honor - Starter Edition (PC) game code and get your key for Steam activation within minutes via
email! Use the key to access your highspeed download of your received game. Don't miss out
this offer.
About This Game
Carve a path of destruction through an intense, believable battlefield in For Honor.
- UNIQUE WARRIORS TO MASTER
Choose your warrior amongst a variety of bold Knights, brutal Vikings and deadly Samurai, each with their own weapon set, play style and customization options.
- MEMORABLE STORY CAMPAIGN
Storm castles and fortresses in massive battles and confront deadly bosses in intense duels to ensure the survival of your people against a mysterious and deadly foe.
- CONQUER FOES ALONE OR WITH FRIENDS
For Honor offers an engaging single-player campaign and thrilling multiplayer.
- INNOVATIVE ART OF BATTLE CONTROL SYSTEM
Wield the weight of your weapon and feel the power of every strike through the system that puts you in total control.
- BROADEN YOUR VIEW
Get an intense feel for action with Tobii Eye Tracking. Look around in wonder as your gaze directs the screen and extends your view of the battlefield.
Compatible with all Tobii Eye Tracking gaming devices.