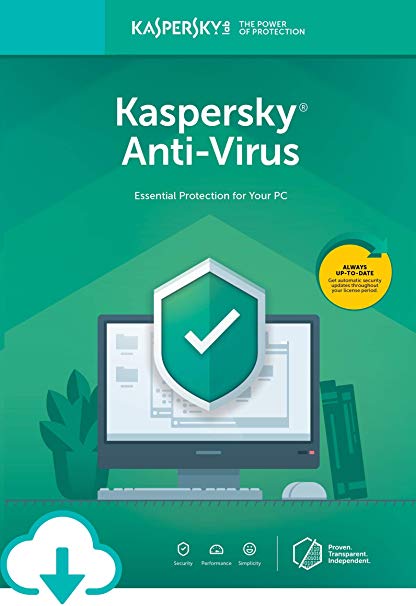 Kaspersky AntiVirus 2017 3 PC 1 Year
Platform

pc

Version

Global
New! KasperskyAnti-Virus
Because you rely on your PC for so many things, Kaspersky Anti-Virus helps you to protect your PC – and everything that you store on it – against viruses, Trojans, spyware and more. Our award-winning, cloud-assisted security technologies make it easier for you to defend your PC from the very latest threats… and all without slowing you down.
Kaspersky Anti-Virus offers:
Helps you keep your PC – and everything on it – safe from viruses, spyware and more
Combines security & efficiency – so your PC can keep performing as it was designed to
Simplifies security – so you can manage your PC's protection via any online device
Kaspersky Anti-Virus includes:
Antivirus

Anti-Spyware

System Watcher & Rollback

Anti-Phishing

Anti-rootkit

Automatic Exploit Prevention

FREE, Automatic Updates*

Whenever we introduce new features or new security technologies into the product, you'll get them delivered to your computer – without you even having to click a button. So you won't ever have to worry about whether your protection is up-to-date.

*Free updates and upgrades are only available during valid license period.
Anti-Screen-Locker

Security Optimized for Performance

URL Advisor

Instant Safety Checks

Gamer Mode*

Technical Support